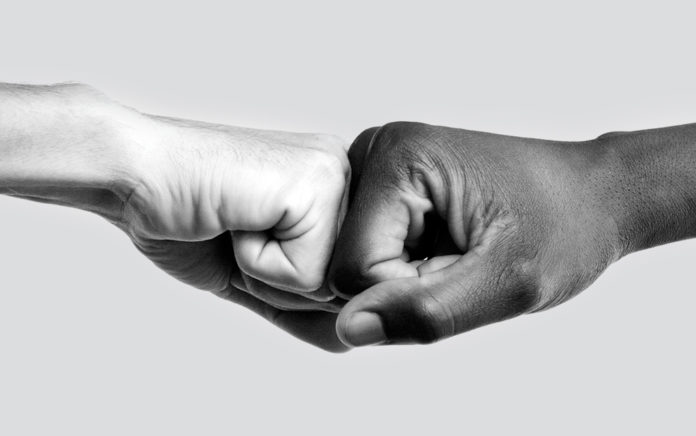 My Top 5 Books on Race
One of the great challenges that the church faces today is becoming a credible witness. In UnChristian (Baker), David Kinnaman reveals that "only 3% of 16- to 29-year-old non-Christians express favorable views of evangelicals." A full 85% view evangelicals as hypocritical. One area in which the church has lagged behind is advancing racial equity. And this profoundly harms our witness.
Regardless of race, we now have unprecedented opportunity to grow as antiracist witnesses of Jesus Christ. We have a wealth of excellent resources—old and new—at our disposal. Here are a few of my standouts:
Divided by Faith: Evangelical Religion and the Problem of Race in America (Oxford University Press). This classic is a trove of continuing relevance and insight. Sociologists Michael Emerson and Christian Smith masterfully demonstrate how the church and society continue to be "racialized" and then diagnose specific cultural characteristics of white evangelicalism that unintentionally foster and deepen this racialization. Until we deeply understand our own culture, we have no hope of transforming it. This book is a fantastic first step.
The Myth of Equality: Uncovering the Roots of Injustice and Privilege (IVP). Ken Wytsma, founder of The Justice Conference, skillfully opens our eyes through concrete facts and statistics to the reality that opportunity in America is parceled out by race, a situation that may be unintentional but nonetheless is real. Wytsma then explores what the church can do about it.
Beyond Racial Gridlock: Embracing Mutual Responsibility (IVP). George Yancey evaluates four secular models regarding race: colorblindness, Anglo-conformity, multiculturalism and white responsibility, exploring the strengths and limitations of each. He then "offers a new 'mutual responsibility' model, which acknowledges that both majority and minority cultures have their own challenges, tendencies and sins to repent of … [and] offers hope that people of all races can walk together on a shared path—not as adversaries, but as partners."
How to Fight Racism: Courageous Christianity and the Journey Toward Racial Justice (Zondervan). Jemar Tisby demonstrated in The Color of Compromise (Zondervan) that the white evangelical church has historically been complicit with racism. So what can we do to break from the past and dismantle racism for the future? In How to Fight Racism, Tisby expands upon his framework of Awareness, Responsibility and Commitment. It's a marvelously practical book chock-full of actionable ideas.
Weep With Me: How Lament Opens a Door for Racial Reconciliation (Crossway). We will never grow as racial reconcilers without growing in lament, for which Mark Vroegop is a trustworthy guide. In his earlier book Dark Clouds, Deep Mercy (Crossway), he shared how he learned to lament the death of a child through a simple and life-changing rhythm: Turn (to God), Complain, Ask and Trust. Weep With Me chronicles how Vroegop later applied all he had learned about lament to the pursuit of racial reconciliation on a corporate level in his church community. He speaks powerfully about the painful challenges we face regarding race and beyond, and shows in a most profound way how lament is exactly what is needed to survive and thrive.
WE ALSO RECOMMEND
Advocates: The Narrow Path to Racial Reconciliation by Dhati Lewis (B&H) provides an easy-to-understand framework for becoming an advocate for racial reconciliation.
Be the Bridge: Pursuing God's Heart for Racial Reconciliation by Latasha Morrison (WaterBrook) shows readers how they can have a deeper understanding of racial divisions and participate in the work of healing them in their communities.
Becoming Brave: Finding the Courage to Pursue Racial Justice Now by Brenda Salter McNeil (Brazos Press) challenges Christian reconcilers to recognize racial divisions so they can work to repair what is broken while maintaining a deep hope in God's ongoing work for justice.
Embracing the New Samaria: Opening Our Eyes to Our Multiethnic Future by Alejandro Mandes (NavPress) helps readers consider new ways to do church that accommodates multiethnicity, community development and theological diversity.
Reparations: A Christian Call for Repentance and Repair by Duke Kwon and Gregory Thompson (Brazos Press) gives a new perspective on the church's responsibility for racial brokenness and on what it can do to repair it.
White Lies: Nine Ways to Expose and Resist the Racial Systems That Divide Us by Daniel Hill (Zondervan) offers nine practices that will position readers to be active supporters of inclusion, equality and racial justice.
When We Stand: The Power of Seeking Justice Together by Terence Lester (IVP) shows how community is a prerequisite to solving injustice.
Who Will Be a Witness?: Igniting Activism for God's Justice, Love, and Deliverance by Drew G.I. Hart (Herald Press) offers a vision for churches to organize for deliverance and justice as an essential part of living out the call of Jesus.