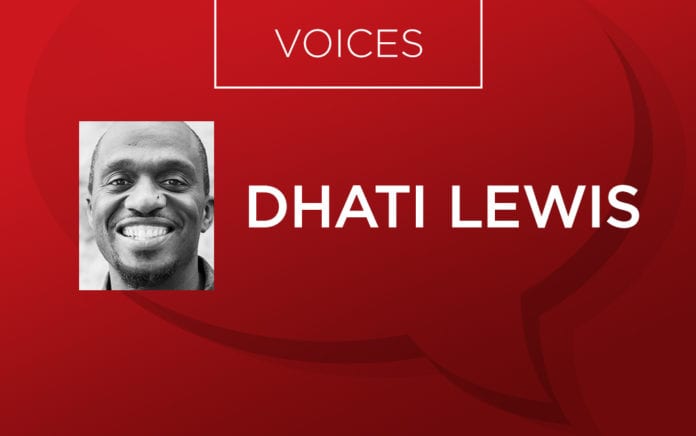 The Narrow Path to Racial Reconciliation
Advocates
(B&H, 2019)
WHO: Dhati Lewis, lead pastor of Blueprint Church and vice president of the North American Mission Board's Send Network.
HE SAYS: "It is [the] rediscovery of the Bible's rich content addressing racial divides, along with my experiences pastoring my local church, that have given me a deep desire to want to give other believers and local churches handlebars to engage divisive issues of race."
THE BIG IDEA: When it comes to dealing with matters of racial division, we need to realign our hearts with Christ. Christians, through the power of the Holy Spirit, can become advocates for Christ by reflecting personally, empathizing corporately and pursuing reconciliation.
THE PROGRESSION:
"Where Are We?" is Part 1, an honest look at the racial divides in the country and the church. "Where Does God Want Us to Be?" is Part 2. In it the author shows that advocates rely on Christ, run toward the tension and respond with dignity.
Part 3 is "How Do we Get There?" outlines a biblical strategy for reconciliation. The book wraps the discussion up with Part 4, "What Fears or Obstacles Will We Face?" This section encourages readers to reflect on what type of roadblocks they may face personally and in their community.
"Being an advocate doesn't mean you have to engage in conflict perfectly, and it doesn't mean reconciliation always takes place. What's key here is the posture of your heart."
Order this book from Amazon.com »
Read an excerpt from this book »
Read Outreach Magazine's recent interview with Dhati Lewis »
A CONVERSATION WITH DHATI LEWIS
Why does the church (and the world) need godly advocates?
Jesus says, "The world will know you are my disciples because of your love for one another." There are many reasons to be divided in our country right now. The church has a great opportunity to be undivided. If we can not produce people who are advocates of reconciliation, then the world has no hope because we can not give what we do not have. Therefore, we must embrace our ministry and help to authenticate the gospel through reconciled relationships. I believe authenticity and genuine unity across ethnic barriers testify to a broken world that Jesus is real, and his love can save.
Many Christians have been involved in discussions about ethnic and racial division. You mention in the book that some are suffering from fatigue and others are suffering from fragility. Why should these two groups of people pick up this book?
This is a biblical issue—not just a social issue. To the fatigued, the book equips you with an apologetic to defend why we talk about race so much and why race matters to God. To the fragile, the book reminds you we must intentionally fight to be cross-cultural and resist the natural tendency to become defensive. We have the opportunity to act justly and pursue reconciliation, not for the goal of just being right, but for the goal of being reconciled. Reconciled to God and to one another.
How do you hope pastors and church leaders use the book and grow from reading it?
My prayer is to see relationships reconciled and communities transformed. We can do more together than apart, so I'd encourage small groups to go through this reading together. Through the power of the Holy Spirit we can pursue reconciliation today—on earth. And my prayer is that as we do so, more will come to know Christ because of the love they see poured out through his people for one another and for the world.