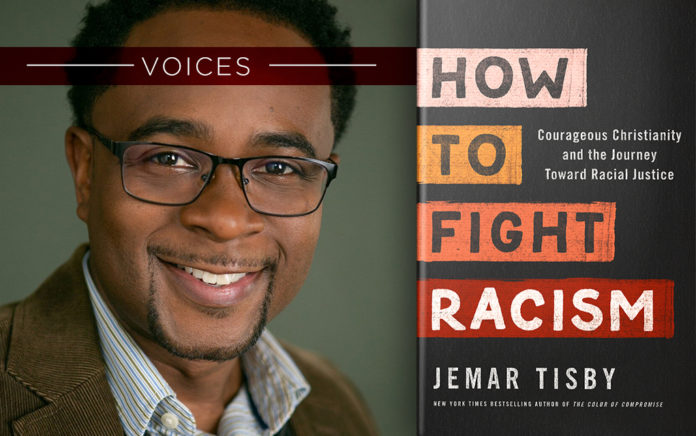 Courageous Christianity and the Journey Toward Racial Justice
(Zondervan)
How to Fight Racism: Courageous Christianity and the Journey Toward Racial Justice
(Zondervan, 2020)
WHO: Jemar Tisby, president of The Witness: A Black Christian Collective.
HE SAYS: "With the humility of knowing that anyone can act in racist ways, our challenge is to get on and stay on the journey of racial justice."
THE BIG IDEA: This book offers practical steps to fighting racism structured around the ARC (awareness, relationships, commitment) of racial justice.
THE PROGRESSION:
In "Awareness," the first part of the book, the author explores race and the image of God and how to study the history of race. The second part of the book, "Relationships," examines how to do reconciliation, make friends and build a diverse community. Part 3 is "Commitment," which looks at how to work for racial justice.
"Fighting racism has to be something that goes beyond a one-a-week service. It must become habit, practice and disposition."
Order this book from Amazon.com »
Read an excerpt from this book »