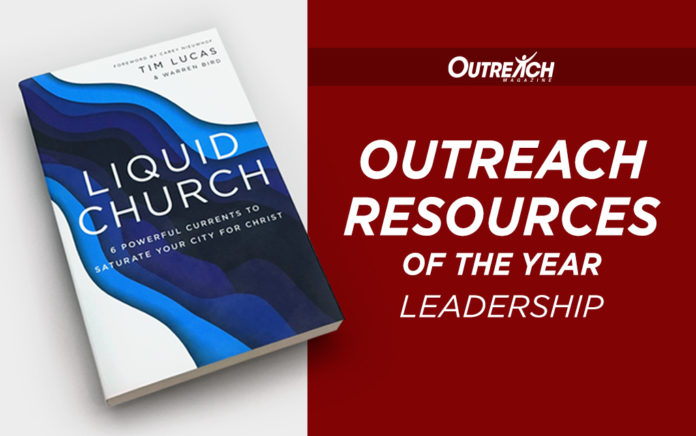 Evaluated by Greg Ligon
Now in its 17th year, the 2020 Outreach Resources of the Year honors the past year's best books that emphasize outreach-oriented ideas and ministries.
The leadership category was evaluated by Greg Ligon, chief innovation officer at Leadership Network and co-author of The Multi-Site Church Revolution and A Multi-Site Church Road Trip.
RESOURCE OF THE YEAR
Liquid Church: 6 Powerful Currents to Saturate Your City for Christ by Tim Lucas and Warren Bird (Zondervan)
This wonderful book outlines what Tim Lucas and Warren Bird describe as "currents," six powerful ministry trends sweeping across North America. This highly practical resource offers fresh insight into tired models of outreach. The execution in their story is authentic and the principles, when correctly applied, can impact churches of any size.
ALSO RECOMMENDED
How to Lead in a World of Distraction: Four Simple Habits for Turning Down the Noise by Clay Scroggins (Zondervan)
An excellent resource, this title guides leaders in any arena to design a set of habits to help with focus—keeping the main thing the main thing.
Additional leadership resources are available at OutreachMagazine.com/leadership.