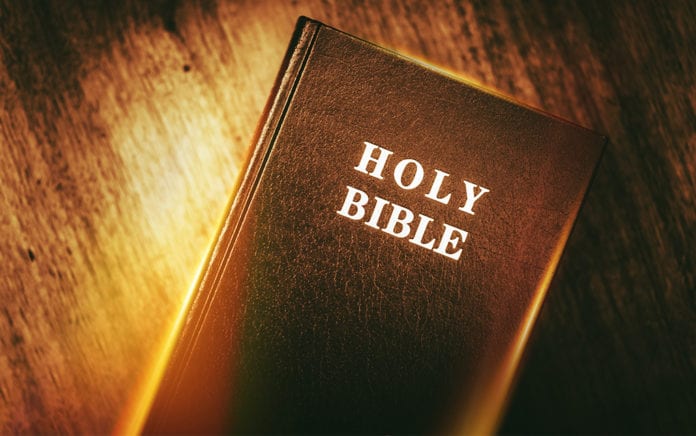 Here's a sampling of the Bibles being released this fall.
Of the making of books—and Bibles—there is no end, and that is a good thing. Releases debuting this fall and early next year offer study and preaching resources that dig deep into God's Word and help equip ministry leaders to reach their flock.
Here is a sampling of new Bibles that are coming soon:
• Baker Illustrated Study Bible (Baker Publishing) pairs CSB text with notes, illustrations, maps and articles from leading evangelical scholars to offer a deeper understanding of Scripture and the world in which it was written.
• CSB Day-by-Day Chronological Bible (Holman Bibles) features a narrative approach to the Bible, arranging the complete text into a chronological reading plan with daily readings guided by George Guthrie. This Bible can be started at any point in the calendar year.
• ESV Story of Redemption Bible (Crossway) is a journey through the storyline of Scripture, with nearly 900 notes written by Greg Gilbert interspersed throughout the full ESV text. Includes a foldout timeline in the back.
• Filament Bible (Tyndale) pairs the NLT print Bible with smartphones or tablets through the free Filament app. The app uses the device's camera to recognize the page and connects to content centered around that passage—study notes, profiles, devotions, interactive maps, videos, etc.
• The First Testament: A New Translation by John Goldingay (IVP) strives to stay close to the original Hebrew and Aramaic.
• CSB (in)courage Devotional Bible (Holman Bibles) includes 312 devotions written by more than 120 contributors and 10 distinct thematic reading plans.
• KJV Spurgeon Study Bible (Holman Bibles) features thousands of excerpts from Charles Spurgeon's sermons, chosen and edited by Alistair Begg.
• The Message Devotional Bible (NavPress) contains the full text of The Message interspersed with commentary and contemplative passages from the late Eugene Peterson's published and previously unpublished writings.
• Thomas Nelson Preaching Bible (Thomas Nelson) features a verse-by-verse format, large type, wide margins and an edge-lined calfskin binding. Releasing in the KJV and NKJV.
• Wiersbe Study Bible (Thomas Nelson) includes thousands of verse-by-verse notes by Warren Wiersbe, author of the "Be" series.