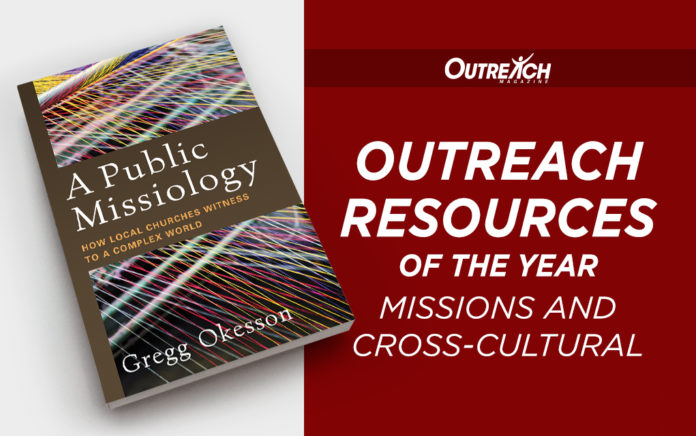 Evaluated by Robert Gallagher
Now in its 18th year, the 2021 Outreach Resources of the Year honors the past year's best books that emphasize outreach-oriented ideas and ministries.
The missions and cross-cultural category was evaluated by Robert Gallagher, professor emeritus of intercultural studies at Wheaton College Graduate School and teaching pastor at Lombard Bible Church in Lombard, Illinois.
RESOURCE OF THE YEAR
A Public Missiology: How Local Churches Witness to a Complex World by Gregg Okesson (Baker Academic)
In A Public Missiology, Gregg Okesson shows how churches can provide public witness to the Christian faith in compelling and dynamic ways where they live, work and play. Christians can announce the gospel of Jesus by comprehensive and compelling means in the midst of a harshly divided society, and a world splintered into ideological and religious factions. The witness of the church needs to change. This book launches local churches in a new trajectory of relevance in our multifaceted milieu founded on the conviction that local congregations are the primary engines of a new society.
ALSO RECOMMENDED
Exiles on Mission: How Christians Can Thrive in a Post-Christian World by Paul S. Williams (Brazos Press) demonstrates how followers of Christ can be a transformational marketplace community in relating our faith to a culture that is post-Christian.
40 Questions About the Great Commission by Daniel L. Akin, Benjamin L. Merkle and George G. Robinson (Kregel Academic) is a comprehensive look at the Great Commission with practical implications for the local church.
Additional missions and cross-cultural resources are available at OutreachMagazine.com/missions.