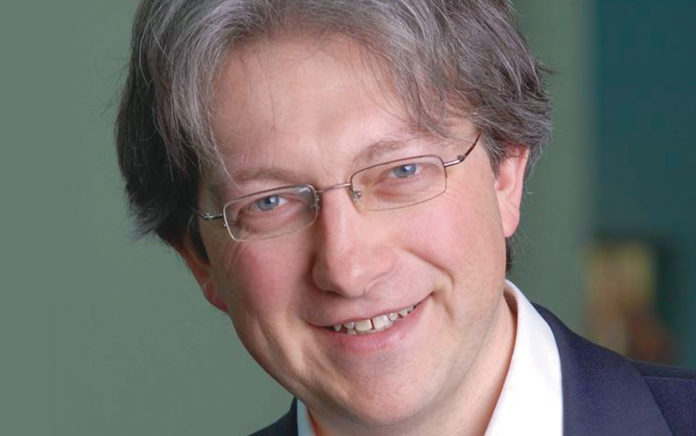 Being the church when we feel alienated from culture.
Christianity in the West is going through a period of social and cultural marginalization. That's a new experience in the West that's affecting our sense of who we are in the world as believers. We are moving from a situation where Christianity had a place that was relatively respected and central to the cultural discourse. As the public discussion tries to push the Christian voice out of the public square, where Christian beliefs are often characterized in very negative ways, that really puts us on the back foot.
When we experience that kind of alienation, it's quite new to the center of the Western church. Now, we all want to have a sense of belonging. Nobody likes being rejected by mainstream culture. So we're tempted to do one of two things in order to escape the discomfort. First, we assimilate to the mainstream. But the other reaction we're tempted to have is a kind of entrenchment. We withdraw into some kind of Christian ghetto where we try to preserve what we consider to be the essentials. It's a very defensive reaction. We feel threatened, so we withdraw into these sort of pure, holy gatherings and talk to one another about what's wrong. Our relationship to the surrounding culture can become quite aggressive, reactive, critical. Of course there's an appropriate place for a prophetic engagement with our society, but if it's coming from an emotional place where we are feeling threatened and pushing back, then it isn't going to come across as redemptive or as a genuine expression of the gospel.
I think exile describes this feeling we have. It's emotionally resonant for us, but it's also theologically, deeply true that our identity is meant to be as exiles. The biblical narrative becomes a source of understanding ourselves and transforming the way we experience this present moment. That feeling of alienation is a feeling of exile, but one can be in a foreign land as an exile, with the mindset of an ambassador. As an ambassador, you may still feel that you're not at home. You may still find some things distasteful or difficult, but you know you're there with a purpose. It's not because something is being ripped away from you. That's your entitlement. Instead, you've been sent into that environment with resources of heaven at your disposal on God's mission in the world. It's a very hopeful metaphor and theology that is deeply reflected in both the Old and New Testaments. Jesus told us to expect this. You're not of the world any more than I'm of the world. You can expect persecution. This is the context for mission. And so what we in the West are experiencing afresh, perhaps, for the first time in a while, is on another level just the normal Christian experience. We need to re-understand in a way that's biblically grounded our hopeful engagement in God's mission in the world today.
We have to think like cross-cultural missionaries into an unreached people group. We have to have that mindset when we engage the city and society and community around us in the West. If we make that kind of shift in our imagination, we have all the tools already at our disposal. We'll just have to learn to use them. Most of us don't think we need them in the West. We have to recognize that this missionary calling is not for a few specialists. It's not a calling just for the church leader or missions director. It's actually a calling, a commissioning, on every believer. This is what happens to disciples. They follow Jesus, they watch him doing all kinds of amazing stuff, He gets them involved in it, and before they know it, He's saying, All right, now you do it. And this is the process God will lead us all on. It's not a narrow concept of mission, because it's going to look very different if the place I've been sent is in a corporate law office versus a neighborhood soup kitchen. We've got to have the breadth of mindset that the gospel is related to all of life, and God is interested in reaching into all those fields. There's no hierarchy here. His heart is to redeem all things. He wants all things on heaven and earth reconciled and coming under the lordship of Jesus Christ. That's God's mission statement in Ephesians 1:10. And so we need to be careful that we don't have a narrower mission than that.
If we are growing in maturity and equipping one another and learning from one another, God will start to show connections between the gathered and scattered church. We actually start to gain the insight of the people God has put into these different spheres by talking and listening to one another, and discerning and praying about how is God challenging, provoking, and equipping us. How he is giving us faith and a heart to actually reach these areas and undertake our work in ways that are caught up in his mission and purpose in the world. That can bring enormous energy. There's no knowing what can happen when we start to ask God to give us the kind of corporate vision for a place that we might expect to have if we really understood ourselves as the body of Christ placed and sent into a particular community with the authority of God to witness to and represent his kingdom in that place. If we really inhabit that identity, then it shouldn't surprise us if, when we begin to ask these questions, God begins to reveal things to us. We begin to see things coming together.
Paul S. Williams is CEO of the British and Foreign Bible Society, one of the world's oldest and largest Bible societies. He is also research professor of marketplace theology and leadership at Regent College in Vancouver and an honorary professor at Alphacrucis College in Australia. His ReFrame video curriculum has been used worldwide at conferences and colleges and by faith-at-work organizations. His new book is Exiles on Mission: How Christians Can Thrive in a Post-Christian World (Baker).