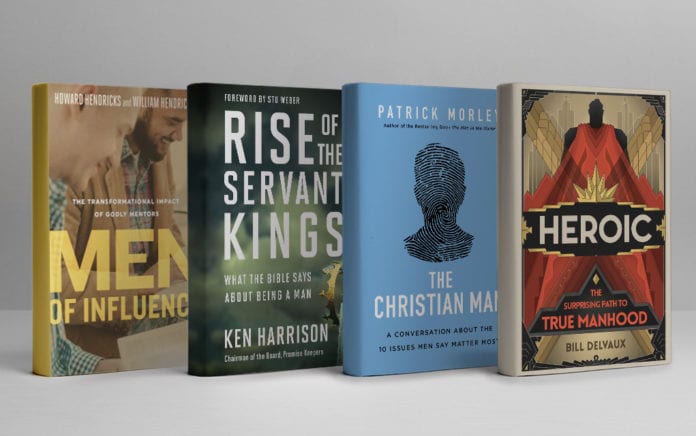 Make your men's ministry as strong as it can be.
Men's ministry can take many different shapes, but a healthy program connects, disciples and challenges men. These 2019 releases can equip you to understand and better care for the men in your church.
• The Christian Man: A Conversation About the 10 Issues Men Say Matter Most by Patrick Morley (Zondervan) is filled with powerful stories and practical answers to questions such as "How can I lead a more balanced life?" and "How can I have a deeper walk with God?"
• New from B & H Publishing, Heroic: The Surprising Path to True Manhood by Bill Delvaux shows that emulating Jesus is the real way to become a man of God.
• Men of Influence: The Transformational Impact of Godly Mentors by William Hendricks and Howard Hendricks (Moody) provides specific steps for being and finding a great mentor. A revised and updated edition of As Iron Sharpens Iron.
• Rise of the Servant Kings: What the Bible Says About Being a Man by Ken Harrison (Multnomah) explains that true masculinity is found in absolute surrender to God, which always results in humble character and is expressed in courage and generosity.
• Based on the biblical role models of men like David, Paul and Timothy, Seven Friendships Every Man Needs: Gathering Your Pit Crew for the Race of Life by Justin Erickson (Harvest House) identifies seven types of relationships men need to thrive and grow as a Christian.
For more men's ministry books click here »