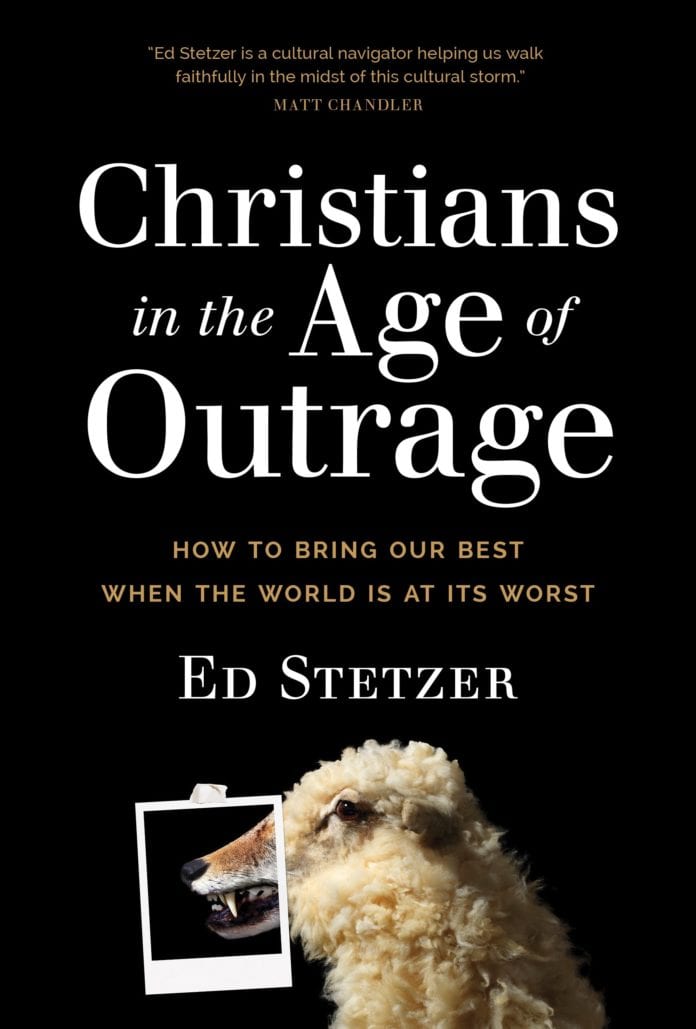 How to Bring Our Best When the World Is at Its Worst
Christians in the Age of Outrage
How to Bring Our Best When the World Is at Its Worst (Tyndale, 2018)
WHO: Ed Stetzer, author, Outreach magazine columnist and executive director of the Billy Graham Center at Wheaton College.
HE SAYS: "This book is intended to help Christians move from contributing to the age of outrage to effectively engaging it with the gospel."
THE BIG IDEA: Outrage is all around us and isn't going away, so Christians have to decide how they will act.
THE PROGRESSION:
Part 1, "Why the Age of Outrage?" outlines the two primary catalysts for Christians' outrage: increasing polarization of society in terms of religion and politics and the advancement of technology.
In Part 2, "Outrageous Lies and Enduring Truths," considers four lies that reinforce and deepen the world's anger, while in Part 3, "The Outrageous Alternatives to Outrage," the author proposes ways that Christians can counteract the outrage in their lives and the world.
"The problem comes when we believe that the reason others hate us must be because they disagree with us. This is why we respond to intellectual disagreement with emotional reflex. We truly believe we are so right that the other person must disagree with us based on moral hatred rather than simply intellectual dissent."
Order this book from Amazon.com »
Read an excerpt from this book »