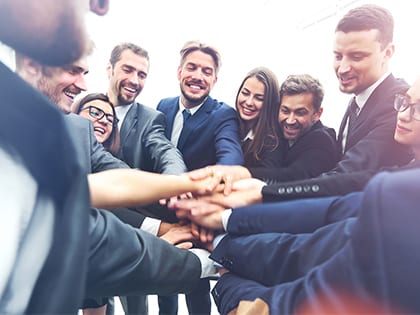 Can close personal friends be trusted to put the good of the church ahead of their friendship, when necessary?
We all want a few best friends. We need them. In fact, the Scriptures speak positively about friends:
• "A friend loves at all times, and a brother is born for adversity" (Prov. 17:17).
• "A man of many companions may come to ruin, but there is a friend who sticks closer than a brother" (Prov. 18:24).
• "If one falls down, his friend can help him up. But pity the man who falls and has no one to help him up" (Eccl. 4:10).
But considering leadership teams, should we fill our upper level teams such as deacons, elders or key leadership staff with best friends? I share a true story below from a pastor friend, but I've changed the details enough to protect anonymity.
My pastor friend's church in the south was led by a deacon board of four men plus himself. He was considered the board's leader and the four other members were very close. Two of the deacons had been roommates in college and stayed close friends. One of those deacons was the best friend of the third member on the board. And the fourth member of the board met each week with the third deacon in a discipleship relationship. You can see that these four were very tight in one way or another. The pastor was friends with all the deacons, but not close to any of them.
Over the years at his church conflict began to rise between the board and him. It seemed that he was the odd man out each time they discussed a new initiative or direction for the church. The other four seemed to always be in agreement with each other, usually in opposition to how the pastor viewed things. Ultimately, the tension became so great that he left the church after 10 years and began to teach at a seminary.
Although other issues were certainly at play, groupthink seemed to influence the four members of the board. They appeared blind to any other perspective except to the views of their friends on the board.
So, based on this scenario and your experiences, what have been the pros and cons you've seen in boards or key leadership teams when most of those in those groups were best friends? Did the friendships help or hinder decision making? Did groupthink result or did the Holy Spirit simply use their kinship (like David and Jonathan in the Bible) to help them make good decisions?
Read more from Charles Stone »
Charles Stone is the senior pastor of West Park Church in London, Ontario, Canada, the founder of StoneWell Ministries and the author of several books. This post was originally published on CharlesStone.com.