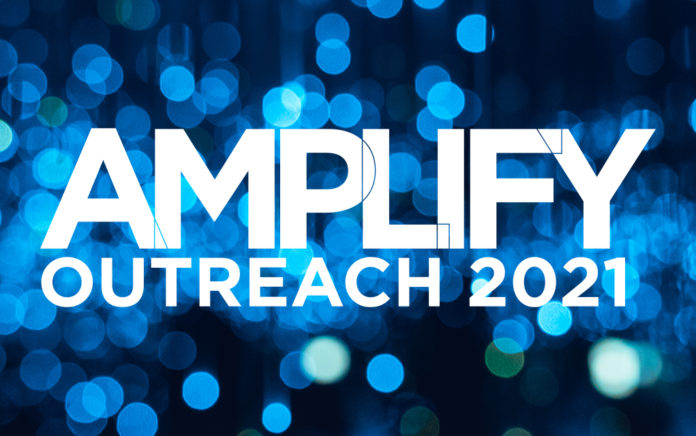 Coming Oct. 19–20, 2021, on the Wheaton College campus.
The Wheaton College Billy Graham Center is honored to partner with Outreach magazine to host its newly branded "Amplify Outreach" conference. The event will take place on Oct. 19–20, 2021, on the Wheaton College campus.
This newly formed partnership brings together two leading voices in evangelism to help churches emerge from the pandemic with a focus on mission.
Since 1980 when it was commissioned as a world hub of evangelism by Reverend Billy Graham at his alma mater, the Wheaton College Billy Graham Center has been developing and mobilizing Christ-followers for individual and corporate witness. It's annual event features leading voices in pastoral ministry and evangelism from across the nation. Amplify Outreach will serve as the North American gathering for the Lausanne Movement, a network of influencers in global mission.
Outreach magazine is read by 75,000 church leaders and widely respected in the evangelical church for its efforts to support evangelism. Best known for its annual "Outreach 100" list of the fastest-growing, largest and reproducing churches, the award-winning magazine spreads ideas, innovations and resources to help Christians reach their community and change the world.
"It's no secret that the pandemic has presented new challenges for pastors and church leaders," says Dr. Ed Stetzer, executive director of the Wheaton College Billy Graham Center. "As churches look for innovative ideas and encouragement, we think this new event will be a vital part of recovering the Church's footing on mission."
"Ed Stetzer has been contributing to Outreach for many years, and the Wheaton College Billy Graham Center is well respected for its blend of scholarship and practical resources for pastors and outreach leaders. We welcome the opportunity to extend our partnership through the Amplify Outreach conference," says James Long, editor of Outreach.
The new team is eager to return the event to the Wheaton College campus in October, after hosting the event online in 2020. "With recent news of vaccines and Wheaton's success in creating a safe campus environment, it feels like an exercise in hope to plan for an in-person gathering this October," says Andy Cook, managing director of the Center. "Our top priority will be safety and we know we can deliver a successful online event if we needed."
More information on the conference will be forthcoming.