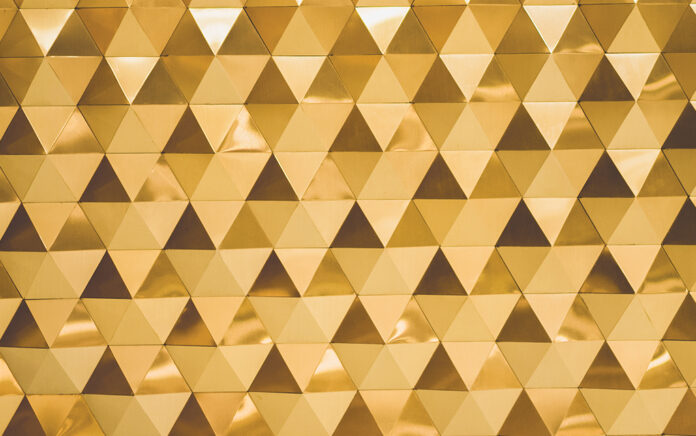 Lifeway Research Shows Encouraging Growth in Disciple Making
In 2020, many aspects of church life took a step back. Whether that was a quick stoppage or a prolonged break from normal activities during COVID-19, these changes have had an impact that has lasted well beyond the closures themselves.
As Lifeway Research, in association with Outreach magazine, prepared for its annual survey on church attendance, churches in the United States were still feeling the lasting effects of COVID-19. Rather than focus on exact changes in attendance, Lifeway Research asked several questions of churches that were on the Fastest-Growing and/or Largest Participating Churches lists in 2019 or 2020.
Ninety-five percent of these churches had resumed in-person worship. Only 3% were seeing attendance higher than 2020, and 15% were at 76% to 100% of last year's attendance. The majority of churches were experiencing lower levels of attendance including a third with 51% to 75% of their 2020 attendance, and 43% had half of last year's levels or less. Similarly, only 10% of churches from the 2019 and 2020 lists were seeing any growth in their adult small group attendance compared to 2020.
Meanwhile, the median weekly number of devices viewing their online services grew from 1,200 in 2020 to 1,949 in 2021. But the median number of new commitments to Christ dropped from 461 in 2020 to 223 in 2021.
However, a few churches that have been on the Fastest-Growing and/or Largest Participating Churches lists the last couple of years have seen positive growth in a very important area: discipleship. Asked subjectively, 29% of churches from the 2019 and 2020 lists are seeing momentum beyond pre-COVID-19 levels in engagement in discipleship. Here are their encouraging stories.
Group Momentum
"We've seen a record number of people connecting to groups, and a record number of new groups and new leaders in the last 18 months," says Rachel White, pastor for LifeGroups at Chapel Hill Church in Gig Harbor, Washington. "The other signs of health that we've seen in this last year have been groups growing and serving together and connecting with our local outreach partners in the community."
Brandon Beals, founding and lead pastor of Venture Church in nearby Mill Creek, Washington, says their momentum started with growth among their young people. "Our youth ministry has had record involvement in the last year. And students from everywhere participate in our 20-something ministry. When the young people are coming, you have energy and excitement."
In addition, he says, "There is a deep hunger from the men in our church to study their Bibles and grow in their faith and commitment to being better husbands, fathers and men of God."
At Venture Church (not related) in Hattiesburg, Mississippi, the groups that they started each season before the pandemic would typically have 20% to 30% lower attendance when the season ended from where they started. Kyle Warren, their house church director, says now they are seeing 10% growth in group attendance within a season.
Leadership Momentum
Before the pandemic, Ken McAnulty, executive pastor at Arise Church in Brandon, Florida, had a major problem with finding enough group leaders. "We had this realization that if we don't intentionally create small groups, we are not going to be able to really expand beyond this size and reach people."
He adds, "One of the things that happens when you don't have a strong personal discipleship program is that you develop a real lack of midlevel leadership within your church." Their previous program on Wednesday nights utilized groups of 25 to 30 people. Arise Church was about to shift toward smaller groups when COVID-19 hit.
Still, they made the move to smaller affinity-based groups in August 2020. While a wide variety of approaches for the groups exist, they all include Scripture, prayer and conversations as a baseline.
"We're getting a lot of really good momentum in people that don't feel as if they have anything to give, whom we identify and we really see that they do. Then God just uses them," says McAnulty.
In the new small groups, "they're really able to begin to step out and do ministry. Really, the call for us as pastors is to equip them to do the work of the ministry. That's been a super healthy thing for us," he says.
At Chapel Hill Church, White shares a similar story of a young mom who started a group in 2021. "She tells me, 'I'm not a leader. I'm not good at this. I just need to gather people because I see that's what they need.' She's such a good inviter and encourager that her group has exploded. She's done a great job of providing a safe place for those people to be real, to connect and to be intentional about growing in the Word and praying together and supporting each other through this crazy time. I thought she might do it for a season, but she says she wants to do the group again when we get back in the fall."
Innovations in Groups Strategy
At Venture Church in Hattiesburg, their whole approach to small groups had been focused on simplicity. "Things that are simply built can be simply torn down as well," says Warren. "We learned in the midst of COVID-19 that community wasn't as strong as we wanted it to be in our small group system."
When they stepped back to look at it, church leaders began to shape their whole approach around the question Are we creating disciples?
"Community is great," Warren says, "but creating great disciples is the ultimate win."
Before the worst of COVID-19 was over, Venture Church in Hattiesburg shifted from their larger groups that met at church to home-based groups. They still meet at the same time on Wednesday nights, but now they meet in group members' homes. Instead of being affinity-based, people attend the small group that is geographically closest to them.
Each group, which Venture refers to as a house church, is for the whole family, not just adults. The content each week is tied to that week's sermon. And there is a Bible reading plan promoted for use throughout the week that also connects.
"For 10 years, we've characterized things by this idea of 'come and see,'" says Warren. "Now, the season that God is leading us into is to be more characterized by the idea of 'go and be.'"
COVID-19 Challenges
The small groups at Second Baptist Church in Conway, Arkansas, meet on the church campus each week. You would expect a church with this approach to be extremely vulnerable to a pandemic; however, Second Baptist had something else going for them: They averaged 80 to 90% of their worship attendance participating in small groups.
The pandemic directly impacted how these on-campus, in-person groups met, so the church had to get creative. Some groups met outside under the trees; other groups met on Zoom, and others connected through a phone call system. But the creativity paid off.
"Nearly every single one of our groups continued to meet during COVID-19 in some kind of way," says Executive Pastor David Raney.
Raney held weekly Zoom calls with group leaders. "I charged them with the responsibility of making sure every member of their group was checked on, making sure that people were being followed up with, trying to make sure that everybody stayed connected during that time. Now, coming out of COVID-19, our church is healthier because of it."
He adds, "Our groups really learned the importance of community, and they learned the importance of being a part of a group and a healthy church that loves them."
COVID-19 continues to have its effect on churches. Jeremy Drake, pastor of next generation ministries and administration for Church of the Open Door in York, Pennsylvania, describes two of these impacts. "There has been a lag in children's ministry returning. The hardest thing to do to run a vibrant children's ministry is to get the volunteers back."
The pandemic also created habits in adults of participating from home. "We still see a very large contingent of people logging in and checking out our online streams. We feel that people are not avoiding community, but they've created patterns of not having to get up and get to church," says Drake. "We're trying to gently encourage them that if there's no reason not to rejoin your community, it might be time to get back to community. We need to rebuild the relational loop."
This rebuilding includes 20 backyard summer fellowships people could attend, sermon series on being together and living out the "One Another" commands, a fall church picnic and a fall push for new small groups with new leaders and new hosts.
As specific COVID-19 responses within communities varied, the impact on churches also varied. In Seattle, schools did not meet in person for 18 months. Not surprisingly, at Venture Church in Seattle, Beals has noticed less involvement from overworked moms and a slower return of adults in their thirties that would include many parents of younger children.
"We have 20-somethings and younger; the place is packed. Forties and older: the place is packed. Millennials? I think we're struggling to figure out where they are," he says.
Surprising Benefits
COVID-19 also yielded other changes through the creativity churches applied to the many challenges they faced. Venture Church of Seattle invested in a new way of supporting discipleship they could do from a distance by adding a "What's Next?" feature to their church app. It takes what the pastor talks about on Sunday and goes in-depth with additional content. It also includes links to podcasts, YouTube videos, readings and other resources for additional study.
"We're able to chart our participation on 'What's Next?' and it has been off the charts. It's usually double what our current Sunday morning attendance is—people that are throughout the week studying and growing. What we're seeing is this massive increase in people's interest in the Bible," says Beals.
Chapel Hill Church launched many geographically based groups during the pandemic. They had never organized groups by where people lived before, but it seemed like a way to connect those who were attending for the first time online to a group that met immediately after the worship service.
Using their church database to find out where people lived, Chapel Hill Church began to invite people to the virtual group located near them.
"There was a more proactive approach at that point to seek out people who were not yet connected. That was a totally new strategy to connecting people," says White. "Every single group received a new person in this last year."
She also stumbled on the value of regular Zoom calls with her leaders during COVID-19 when she went 18 months without seeing them face-to-face. "We didn't have a peer support structure for our leadership team pre-COVID-19 other than a few life group coaches. It turned out to be a joyful form of connection, support and encouragement."
Church of the Open Door is considering how to offer online versions of almost everything they do.
"We have individuals in retirement communities who have realized it is the best way to get information and reconnect. We've found that many of our college students, as they've been away, have found our online Zoom sessions something they can jump on and see their community, even though it might be across the country," says Drake. "I think using technology was a change, an adjustment that we made during COVID-19 that we don't want to just discard."
Communication Is Key.
At Faith Church in Dyer, Indiana, communicating the importance of discipleship and some of the shifts in their strategy began with a sermon series.
"To just show up and to worship, although it's great for 70 minutes, it can't be enough to bring you to the level of walk with the Lord that is possible. It has to be in community," says Pastor Bob Bouwer.
For White at Chapel Hill Church, they continue to share stories in their worship services where they celebrate how people are connecting. "We have an opportunity every week for people to join a group if they want to do that. Whenever we share about people serving together, we're intentional in mentioning that this is something we see life groups doing."
White gave an example of a coed group on the early end of retirement that was immediately isolated by the virus, but they were creative in finding ways to stay connected. They chose to start making sandwiches for the local homeless shelter. They made them in their homes, often with help from their grandchildren. One person picked up all the sandwiches and delivered them. This became a regular rhythm for the group, now having done this every month for over a year. White shared their story and did a Zoom interview with them. Other groups heard about it and were inspired to serve in similar ways.
Arise Church also seeks to tell stories of people's lives being changed. "We want to demonstrate a clear value," says McAnulty. "A lot of times, that comes through a story."
One example was a woman who was struggling with finding purpose in her life to the point of depression setting in. When she joined a group, she found friends and a connection point.
"We tell people there's a purpose for you in groups, because groups are about loving people," says McAnulty. "Even if you feel as if you have a place, maybe your job is to provide someone else a place."
Discipleship in the Church
While the methods vary greatly among the churches seeing momentum in discipleship, they do share an intentionality around it.
"We've recognized that there are churches with small groups, and there are churches of small groups. For a long time we probably have been a church with small groups," says Drake, noting that groups weren't a core aspect of how Church of the Open Door did discipleship. "We're really trying to pivot to being a church of small groups, where that is the No. 1 means by which we connect people to each other and to discipleship."
As a 10-year-old church, Seattle's Venture Church did not need to change their strategy. "We want everyone that is a part of Venture to attend one of our services, be involved in a small group and find an area to serve in. We encourage every single person to do those things," says Beals.
When COVID-19 hit, however, the importance of groups changed. "Before, it was a department of our church. Now, it became the responsibility of all the pastors on our staff and all of our key leaders," Beals says. It became a major emphasis at the church because the "primary mode of connecting people and ministering to people is through small groups, because we were not gathering in the large meeting together for a while."
At Arise Church, McAnulty says, "We're not going to marry how we do things. We're going to marry why we do things. We are going to make sure that the mission of what we're doing is going to get accomplished. We are going to disciple people. We are going to build connection and relationship."
Beyond all the strategies and communication that churches employed, the pandemic did some teaching of its own.
"The biggest thing is that now people realize the importance of groups," says White at Chapel Hill Church. "Even if I never say anything, there are practical experiences stemming from this last year. People have lived it."