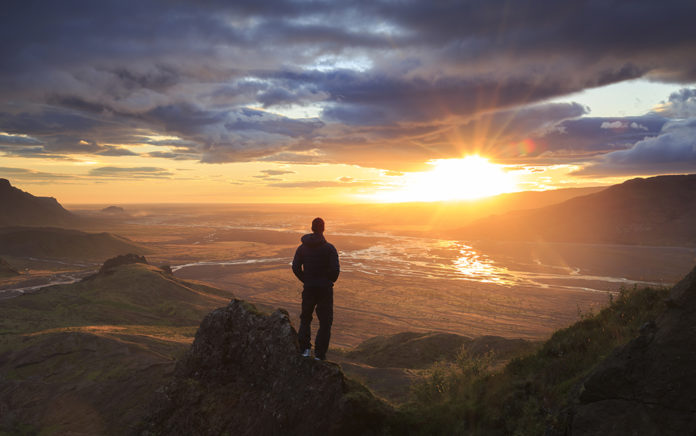 "If we want a new, healthier future, we are going to have to measure and cultivate new and healthy things."
I have never been more grateful to move on from an "unprecedented year." A few months in everyone is still talking about this year like it's a rebound relationship. It is as if we are whispering under our breath, "That one did not work out, so maybe I will focus on this new one so the memories don't hurt so badly."
I am sure you lost a lot last year. We all did. The hurt and disappointment are real, but so is the danger of racing into the future without feeling the losses of the past.
We are in danger of believing in an illusion. The good news is not that 2020 is over, but that we are still deeply loved by our Father for whom we are, not what we accomplish. Last year left a lot of leaders with decimated goals, high criticism meters, low energy tanks and a steady diet of disappointment. But it also carved deep streambeds for our character and resilience to be developed. It revealed pain and presented opportunities for authenticity and life change in us and those we lead. Many leaders, me included, realized just how weak we are, and just how powerful the gospel is.
How did God shape who you are in 2020? Your bottom line may have suffered, your goals may have fallen short, but how did your character grow? Did God cultivate your humility, attentiveness to him, desperation for his kingdom and neediness of him?
Most church leaders I talk to feel like they are starting over, replanting a church, reforming systems from the ground up. I know that is hard, but it also has some hidden opportunities to form more healthy and robust metrics for success than our programs, attendance, budgets and buildings. If we want a new, healthier future, we are going to have to measure and cultivate new and healthy things.
Jesus chose to begin his biggest message, the Sermon on the Mount, with statements about who we are to be, not what we are to do. He reminded us we are blessed when we are dependent, pushed aside, weak and needy. These are direct opposites of cultural views of success. They are downward mobility in a world that celebrates up and to the right. He also chose to end this lights-out sermon reminding us who we are.
"Let me tell you why you are here. You're here to be salt-seasoning that brings out the God-flavors of this earth. If you lose your saltiness, how will people taste godliness? … You're here to be light, bringing out the God-colors in the world. … Keep open house; be generous with your lives. By opening up to others, you'll prompt people to open up with God, this generous Father in heaven" —Matt. 5:13–16, The Message
I know you may glance back every once in a while to remember the losses of 2020, but I invite you to keep your eyes on the present and the future. Do not let the memory of what you lost last year erase who God designed you to be every moment of your life.