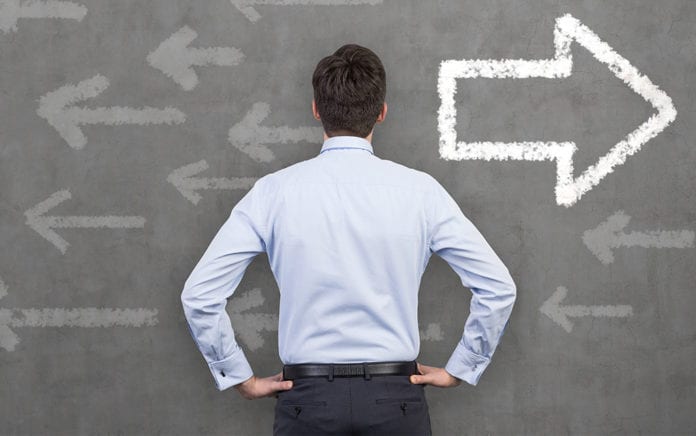 We get hung up on discovering God's particular will for our lives, but are we doing what he's already told us first?
We can get so caught up in discovering God's will, but the emphasis in the Scripture is doing his will. Jesus declared that his food was "to do the will" of the One who sent him (John 4:34). Waking up each day with the intent to "do" his will is far more liberating and satisfying than constantly seeking to "discover" his will.
But how can we "do" his will if we don't first "discover" his will?
He has already given us so much to do, already made so much clear. He is not hiding these things from us:
• Rejoice always, pray constantly, give thanks in everything; for this is God's will for you in Christ Jesus. (1 Thess. 5:16–18)
• Don't be foolish, but understand what the Lord's will is. And don't get drunk with wine, which leads to reckless living, but be filled by the Spirit. (Eph. 5:17–18)
• For this is God's will, your sanctification. (1 Thess. 4:3)
• For it is God's will that you silence the ignorance of foolish people by doing good (1 Pet. 2:15)
If we are prayerful, thankful, joyful, filled with his Spirit, becoming more holy and doing good in the world around us, we can enjoy the freedom to "eat from any tree in the garden." If we are not embracing what God has already made clear, it is foolish to ask him to give us clarity on something he has not made clear.
Imagine that I make it clear to my daughter Evie that I desire her to read for the next 30 minutes. Imagine she comes to me five minutes later with a picture in her hand, a picture that she has been coloring instead of reading, and she asks me what color I want her to paint the sky. My likely response would be: "Evie, I love you. I love that you care what I think about this, but I have already told you that I want you to read for 30 minutes. Do that and then let's talk about the color of the sky." After she does what I have already made clear, I am absolutely going to talk to her about the color of the sky. I might suggest a color or I might say, "I love watching you chose. I want you to chose." And I would be equally pleased with whatever choice she would make.
The more a child matures the more a parent is going to hand decisions to that child. Perhaps the more we mature the more the Lord entrusts decisions to us. When we obey what he has already made clear, he gives us lots of freedom and wisdom to chose well. To quote Garry Friesen, "This does not make God indifferent to our choices, but rather he is equally pleased with whatever we chose."