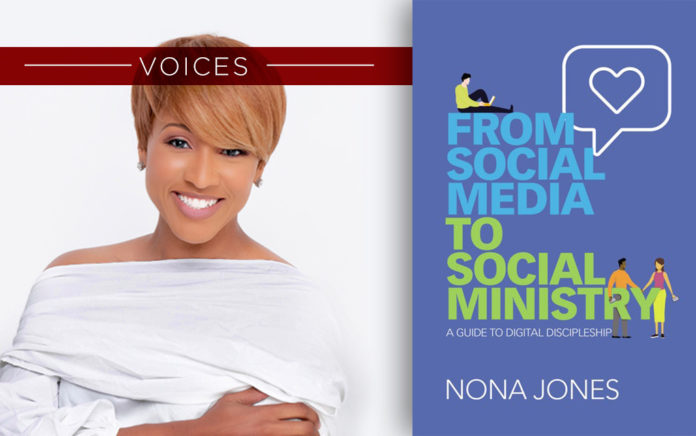 A Guide to Digital Discipleship
(Zondervan Reflective)
From Social Media to Social Ministry: A Guide to Digital Discipleship
(Zondervan Reflective, 2020)
WHO: Nona Jones, head of global faith-based partnerships at Facebook as well as an author, speaker and preacher.
SHE SAYS: "We must become less concerned about the number of likes we get on a post and the number of views we get on a video and more concerned about the number of lives that were changed because of them."
THE BIG IDEA: This book outlines digital discipleship principles and offers practical instructions for how to do it.
THE PROGRESSION:
In Part 1, "The Why," the author lays the foundation for the book, outlining troubling statistics of church attendance and why discipling online matters. In Part 2, "The What," she dives deep into planning and executing a Facebook campus. The book concludes with "The How," a section in which the author explains how to launch, lead and grow a Facebook church campus.
"It doesn't matter how many followers you have if the people following you don't ultimately follow Jesus."
Order this book from Amazon.com »
Read an excerpt from this book »