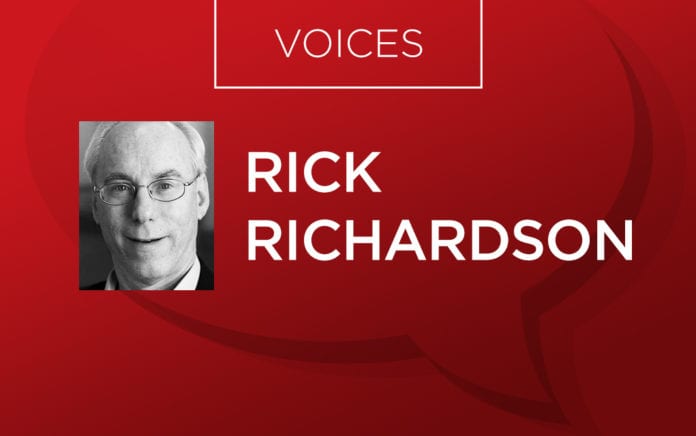 New Research on How Unchurched Nones, Millennials, and Irreligious Are Surprisingly Open to Christian Faith
Outreach Resource of the Year
Evangelism and Discipleship
"You Found Me presents some of the most important evangelism findings of this generation. Only 10% of churches in America are growing primarily through reaching new people rather than through transfers. Richardson and his colleagues conducted rock-solid research with thousands of these churches, the treasures of which are summarized in this work. Despite what the doomsday predictions might have us believe, many people are still surprisingly open to Christian faith. This book shows us, from research-based experience, exactly how to engage them.
"You Found Me is also a powerful read because it is personally transformational. It highlights the key research finding that evangelistic fruitfulness among a church community begins with the senior pastor modeling evangelism in a way that others can imitate. Growing our churches starts with growing our own hearts. This book is a must-read for every Christian leader."
Evaluated by Michelle Sanchez, executive minister of Make and Deepen Disciples for The Evangelical Covenant Church.
You Found Me
(IVP, 2019)
WHO: Rick Richardson, director of the Billy Graham Center Institute and its Church Evangelism Initiative, and professor of evangelism and leadership at Wheaton College Graduate School.
HE SAYS: "The greatest problem churches face is not the none-ing of America but rather the none-ing and secularizing of the church."
THE BIG IDEA: This book, which is bade on a study conducted by the Billy Graham Center Institute in partnership with LifeWay Resources, draws connections between the broad trends in American religion while delving into the stories and experience of those who areliving out their faith.
THE PROGRESSION:
Part 1, "Recovering a Missional Imagination for the Unchurched in America," analyzes common myths about unchurched Americans, looks at how to engage recetive non-Christians and explores the converstion community equation.
Part 2, "Developing Missional Leaders," shows readers the importance of modeling outreach others can imitate and mulitplying leaders. It sums up the major findings from two studies of Protestant churches. Part 3, "Cultivating a Missional Congregation," wraps up the book with an in-depth look at belonging to the broader community, blessing the world to reach the world, bringing the community to church and and showing hospitality.
"May we be reenchanted and then reignited by the mission of Jesus. With that foundation, we can look at our culture and its people and begin to have a missional imagination for them."
Order this book from Amazon.com »
Read an excerpt from this book »