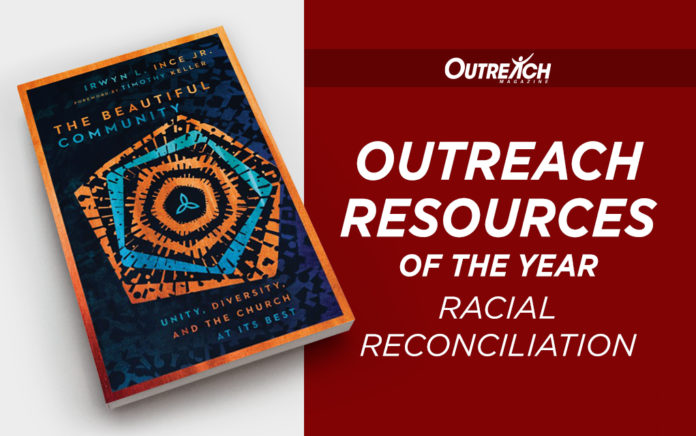 Evaluated by Mark DeYmaz
Now in its 18th year, the 2021 Outreach Resources of the Year honors the past year's best books that emphasize outreach-oriented ideas and ministries.
The racial reconciliation category was evaluated by Mark DeYmaz, an Outreach magazine contributing editor, directional leader of Mosaic Church of Central Arkansas and convener of the National Multiethnic Church Conference.
RESOURCE OF THE YEAR
The Beautiful Community: Unity, Diversity, and the Church at Its Best by Irwyn L. Ince Jr. (IVP)
In calling the local church to reflect the love of God for all people, Irwyn L. Ince Jr. speaks truth in love for the sake of the gospel in The Beautiful Community. His own journey of personal transformation—from outright rejection of religion to an embrace of Black nationalism to receptivity and ultimate acceptance of biblical Christianity—lends additional credibility to an otherwise exegetically sound and experientially informed appeal. Well-reasoned and researched, this book challenges church leadership to get beyond rhetoric to results where biblical unity and diversity is concerned.
ALSO RECOMMENDED
Personal, pastoral, professional and practical, Healing Racial Trauma: The Road to Resilience by Sheila Wise Rowe (IVP) is cutting edge in terms of identifying and addressing a critical concern, and one long past time to publicly and privately address.
Additional racial reconciliation resources are available at OutreachMagazine.com/racial-reconciliation.