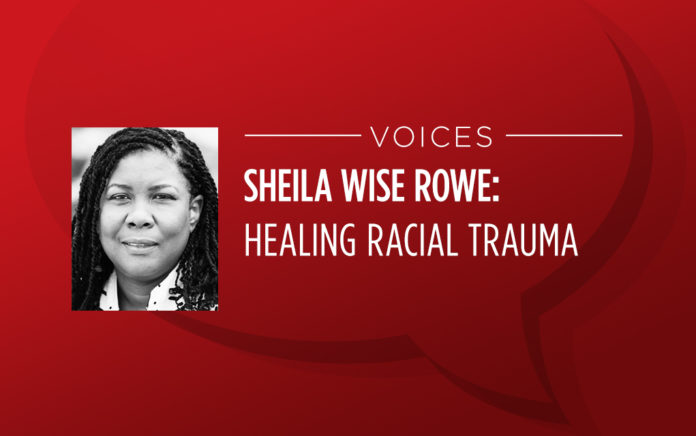 The Road to Resilience
Healing Racial Trauma: The Road to Resilience
(IVP, 2019)
WHO: Sheila Wise Rowe, executive director of The Rehoboth House and the cofounder of The Cyrene Movement, an online community for people of color seeking healing for racial trauma.
SHE SAYS: "Racism comes in different forms, it's pervasive and involves more than just the hatred of people of color. Racism is prejudice, discrimination, antagonism or the systematic oppression of people and community of culture."
THE BIG IDEA: This book acknowledges the stories of people wounded by racial trauma, validating their pain and offering the only holistic solution: Christ-centered healing.
THE PROGRESSION:
This book exposes the symptoms of racial trauma. Each chapter includes an interview with a person of color to explore how we experience and resolve racial trauma.
"In the midst of our tragedy and trauma we work, thrive and struggle, and the Lord continuously saves, brings grace, new life, beauty and justice."
Order this book from Amazon.com »
Read an excerpt from this book »