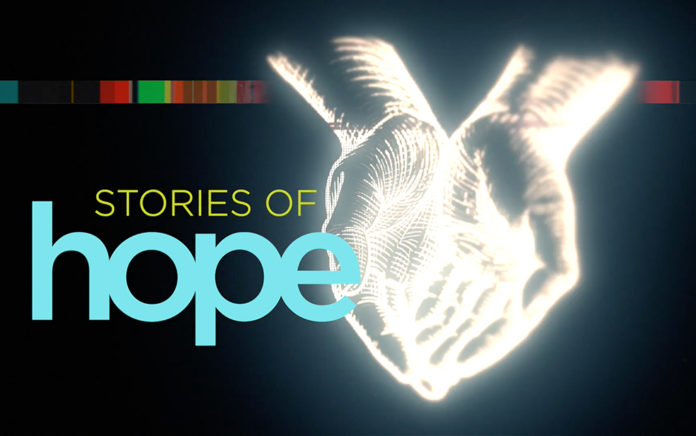 Join the Luis Palau Association for an online global evangelism festival sharing testimonies from athletes and influencers.
Stories of Hope: An Online Festival Experience
May 30, 2020 @ 5 p.m. (Pacific), 8 p.m. (Eastern)
Online Conference
In a massive effort to share hope with millions around the world during this pandemic, the Luis Palau Association will host a global festival on May 30, 2020. This online event, called Stories of Hope: An Online Festival Experience, will be led by Andrew Palau and his wife, Wendy.
The Palau team has already enlisted the partnership of hundreds of churches and nonprofit organizations, including America Prays, Go2020, Pulse, Way FM, Need Him, Trans World Radio, Outreach, and National Day of Prayer.
The festival will feature music from Hillsong United, TobyMac, Tasha Cobbs, Kari Jobe & Cody Carnes, and Latin duo Tercer Cielo. It will also include testimonies from five-time World Series champion Mariano Rivera, Super Bowl champion Tony Dungy, baseball MVP Clayton Kershaw, The Bachelor's Savannah McKinley, CrossFit world champion Rich Froning, and many others. All leading up to a powerful message of good news from Andrew Palau.
"Now more than ever people around the world are hungry for hope," says Palau. "And just because we are physically distant from one another doesn't mean we can't come together—in a sense—in a powerful way, to share the hope of Jesus with those in need."
The one-hour program will air on Facebook, Instagram and on Hope.Palau.org, premiering at 5 p.m. (Pacific), 8 p.m. (Eastern).
For more details, go to: Hope.Palau.org