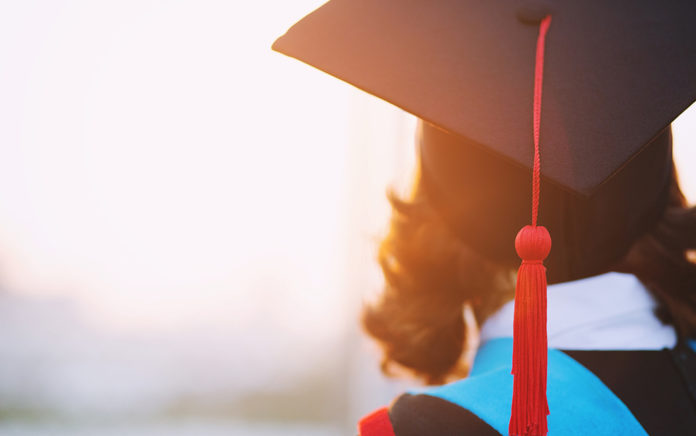 An online celebration for graduating seniors; livestream it May 28, 2020, 6–7 p.m. MDT.
National Senior Send Off Livestream
May 28, 2020, 6–7 p.m. MDT
Livestream
On May 28th, from 6–7 p.m. MDT, Dare 2 Share Founder, Greg Stier, is teaming up with Faith Christian Academy and interlinc to bring graduates and their families the National Senior Send Off Livestream, an inspirational virtual event for high school seniors and their families during the pandemic.
This unique evening will be filled with guest stars including:
• TobyMac
• for KING & COUNTRY
• Peabod
• professional athletes
• and more
Gabrielle Odom, a high school senior from Minnetonka High School who has spoken at many national events, will be doing the senior address at The National Senior Send Off. She said, "A global pandemic will not stop us seniors from changing the world for God!" Greg Stier, who will deliver the keynote address, said, "These young people are living out history right now, so they might as well be inspired to go out and make history for the glory of God!"
In addition to addresses from Gabrielle and Greg, the evening will include encouraging remarks from multiple Christian musicians, artists, and professional athletes. Grammy Award winning Christian music artist TobyMac, who will be sharing words of encouragement at the NSS said, "I know the Class of 2020 has looked forward to a prom, spring sports and graduation. Everything's changed. But where there's change and hard times, there is God and he is going to get us through this."
The National Senior Send Off will end with a time of prayer that will allow the families of seniors to commission them ("send them off") for the mission God has for them.
For more information on the National Senior Send Off Livestream go to NationalSeniorSendOff.com.
Read our recent interview with Greg Stier on gospelizing youth ministry here.
For more information on Dare 2 Share go to Dare2Share.org.