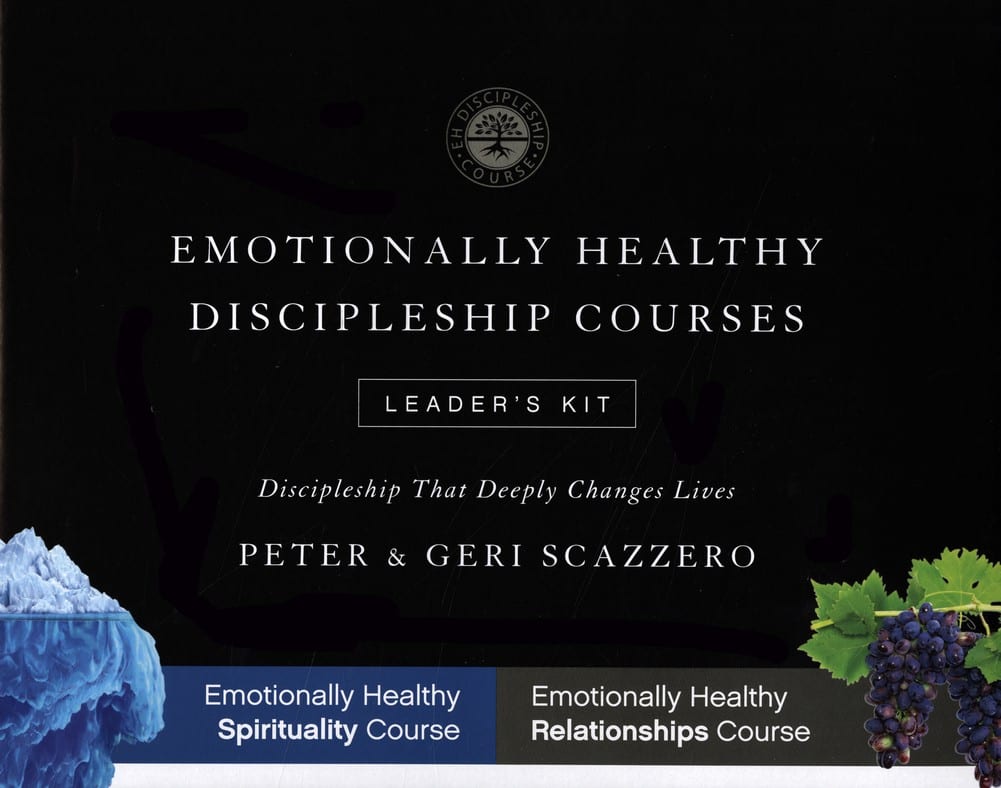 Peter and Geri Scazzero: Discipleship That Deeply Changes Lives
Emotionally Healthy Discipleship Courses Leader's Kit
Discipleship That Deeply Changes Lives
(Zondervan, 2018)
WHO: Peter and Geri Scazzero, founders of New Life Fellowship Church in Queens, New York, where Peter now serves as teaching pastor/pastor at large.
THEY SAY: "Numerous studies have conclusively demonstrated that people are not experiencing transformation in our churches. This severely limits our development of leaders, the relationships in our communities and our impact in the world for Christ. "
THE BIG IDEA: You can't become spiritually mature while remaining emotionally mature. Through two courses, Emotionally Healthy Spirituality and Emotionally Healthy Relationships the people in your church can change their relationship with God and others.
THE PROGRESSION:
The leaders kit comes with the two eight-week Emotionally Healthy Discipleship courses, which reinforce Matthew 22:37-39.
First up, the Emotionally Healthy Spirituality Updated Edition DVD features eight sessions that unpack biblical principles that can transform participants' relationship with Jesus. It helps people taking the course understand how the times when it feels as if their faith isn't working any more are actually times of growth. Also in this kit are the Emotionally Healthy Spirituality workbook, devotional and trade book.
The second course, Emotionally Healthy Relationships, breaks down how to actually love people by teaching eight practical skills. It also comes with a DVD, workbook and devotional.
Also included are tips, ideas, and training resources for group leaders.
"Knowing God and knowing ourselves cannot be separated."
Order this book from Amazon.com »
Read an excerpt from Emotionally Healthy Spirituality »
Read an interview with Peter Scazzero »