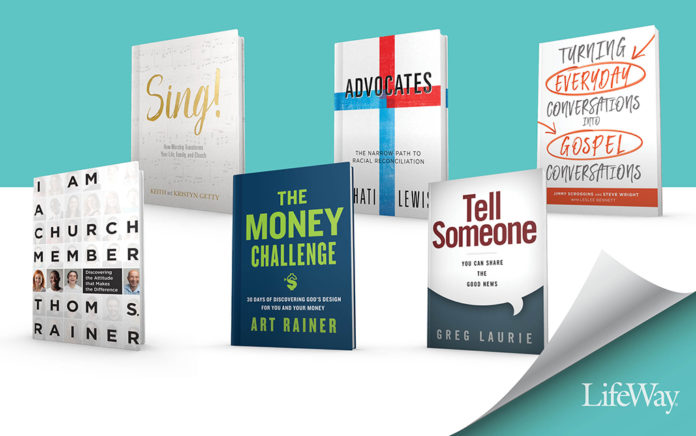 Stay connected. Read books.
As churches across the nation are temporarily halting in-person worship gatherings and on-campus ministry activities in response to the coronavirus outbreak, church leaders are scrambling to figure out how to maintain continuity in their ministries and keep their congregations on the same page.
B&H Publishing is providing a low-cost solution to ministry problems that result from COVID-19 social distancing and quarantines. Focusing on reading books as a way to stay connected, B&H launched an initiative: "Stay on the same page, by reading the same pages."
Through "Stay on the same page" B&H offers select titles for congregations and small groups to read together at a bulk price of $5 each, along with free, online discussion guides.
These free discussion guides are ideal for groups of 10 or fewer as recommended by the U.S. government, groups that meet virtually, or even individuals for self-reflection.
"The inability to gather corporately is a major problem," said Devin Maddox, B&H trade book publisher. "We hope by offering our most affordable books designed for congregational and group reading—as well as discounting an assortment of e-books for individuals—we can get resources into the right hands."
Some of the select book are offered at $5 per book with an order of 20 or more. Others are offered at the same discount price with bundles of 10 or more. Once bulk orders are delivered to church property, church leaders are encouraged to distribute books using a safe social distance (such as a drive-through option) and share the free online resources that support group book consumption and discussion.
More than 30 titles are offered at a discount bulk price, including Not Forsaken by Louie Giglio and Sing! by Keith and Kristyn Getty
Thom Rainer, CEO of ministry coaching firm Church Answers, and former CEO of LifeWay Christian Resources, is hopeful about the prospect of many churches reading together. "During this time of social isolation I think reading any book together would be an effective way for individuals, families and small groups to stay on the same page as the church."