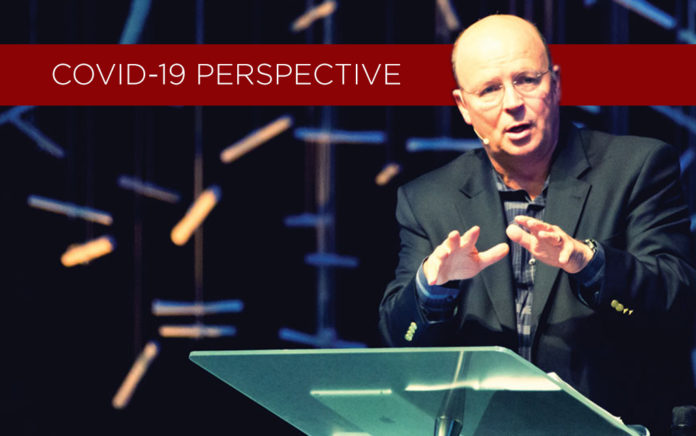 We do not love until we listen.
COVID-19 PERSPECTIVE: Scot McKnight
Northern Seminary, Chicago
What Jesus told a contemporary scribe—to love God and to love others with every globule of your being—is what he's saying to us. What does it mean, however, to love your neighbor? To love is to make a commitment. Rugged and affective are two elements of that commitment—to another person to be with them, to be for them, and to walk with them as each of us learns to follow Christ together. (I call this the "Jesus Creed.")
What does it mean to make that kind of commitment today? One of the biggest challenges facing church leaders today is a lack of credibility churches have in our culture. At least our inability to listen to our culture is part of our incredibility today.
Loving our neighbor needs to become listening to our neighbor. We don't listen when we know in advance what any generic neighbor needs or when we seek to adjust conversations with them toward our agendas and what we have to offer. We only listen when we genuinely open our ears to gain their trust to tell us of their needs, hear their needs and give us an opportunity to work to meet those needs.
I've heard of church leaders walking neighborhoods during this coronavirus challenge and putting in door handles, in mailboxes, and on doorsteps a note that basically is a list after this question: How can we help you? Or What can we do for you? We do not love until we listen, and we only listen when we have no idea where the conversation might lead. Where it might lead is to the man on the road in need of someone carting him off to the local inn—as Jesus told in his Good Samaritan story.
Read more from Scot McKnight »
Read more COVID-19 Perspectives from pastors and church leaders.