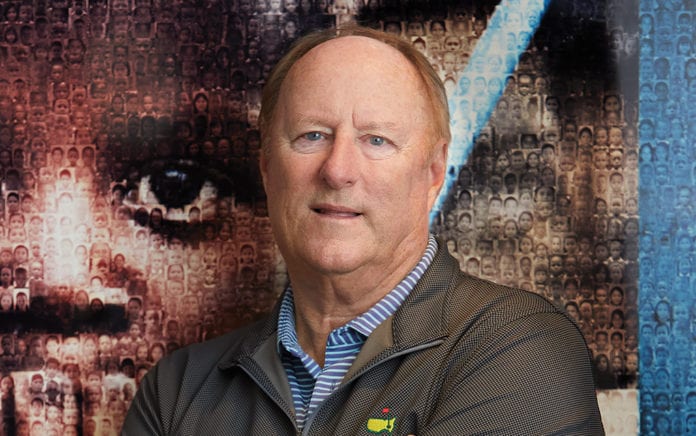 "We believe if our people will give us an inch, God will take them a mile."
Don't miss Part 1 of our interview, where Ray Johnston talks about coming to Christ from an atheist family, initially resisting the pleas of others 25 years ago to take the reins of a thriving church plant in California's Sacramento area, and receiving his call at a prayer summit in Chicago.
Do you think that the church tends to be embarrassed by its own doctrines?
Part of what's going on in America right now is that for 300 years we taught grace to truth-based Christians. The whole thing in the last 20 years has changed. This new generation is grace-based, but they don't have a spiritual backbone. Our task in the next decade is to teach truth to grace-based.
How important is it for the church to both change and stay the same?
Jim Collins, in Built to Last, says things thrive over time when you have a small set of core values that never change. Any church or denomination that is drifting and changing their core values is dead in the water; they will decline. But you also need a commitment to expand, which requires change. At our church we have a small set of core values that never change and a radical commitment to expansion.
Let's focus on critical transitions that changed Bayside. Tell me about an early experience that was revolutionary.
We started with a vision to reach kids and teenagers. I think that was critical. Our church was eight weeks old, had about 150 people meeting in the ugliest elementary school you ever saw, and our stage was a piece of plywood. I told our people, "We are going to do a summer day camp for kids." We recruited literally everyone in church to work at this thing. We had 170 kids at our first camp, which was more than our Sunday attendance. Today, we are in Week 4 of our current summer day camp. There are about 1,200 kids focused on extreme sports. Local schools have started to put our camp info in their end-of-school-year packets.
Why do you think the camp has been so successful?
A couple of things come to mind. First, parents come to Bayside because we sucked in their kids. Second, it leads kids to serve at a very early age. What happens now is the kids go to day camp until they are in seventh grade. Then they start serving in day camp. Once people start serving, that changes everything.
Every single thing we do with kids has a leadership component. We do leadership trips for high school students. We have 1,000 or 1,200 students go to Mexico for a week. We also started a thing called Apex about six years ago. We didn't have money for it, so I came to our church and said, "We're going to take a second offering. If you believe in teenagers, give as much as you can." The first time we did Apex, we hired 35 kids for the summer. We tell parents it's like boot camp, so we "own" their children. We tell them their kids will learn how to work and be discipled and mentored. The cool thing about these kids is they are leading thousands of kids at our summer camps. Apex removes them from all peer pressure for the summer, it bonds them to each other, and they start getting a feeling that God can use them to make a difference. In the last five years, Bayside has hired 60 of our own students.
Tell me about another critical transition.
I was in a Bible study in Newport Beach with about 10 pastors studying Acts 2. We scratched notes onto a piece of paper. After reading about the early church selling all their goods, one guy wrote good deeds. Two verses later it talks about finding favor with God and people. The same guy wrote goodwill. In the next verse we learned people were being saved every day. He wrote good news. I sat there, teared up and said, "Wow, I've been pastoring one of the fastest-growing churches on the West Coast and getting it all wrong." Like most of the 360,000 American churches, I had been delivering the good news without good deeds so there was no goodwill. It was an embarrassing realization but a critical one.
How did it change the church?
I called our staff together and said, "I don't care if it wrecks our church, we will follow Acts 2." We decided to do the world's largest garage sale and encourage our people to have their own yard sales. We took a second offering and raised $143,000. The next day, our outreach pastor walked into 43 local offices and handed them a check saying, "We are grateful you are taking care of the poor in our community." Now, every 18 months we shut our church down for a day. We interview the mayor, school principals, every leader who works with the poor, and we unleash our whole church. Instead of going to church, they go out and are the church. We also reversed capital campaigns; we call them compassion-first capital campaigns. Last year, we gave away $3 million to 28 causes. This year, we're giving away almost $5 million to 56 causes. Following the Acts 2 principle rocked our church and changed everything. The former mayor of Sacramento told me that Bayside was the No. 1 provider of social services in the region. Good deeds lead to goodwill.
How important is it to move your people out into the community through partnerships?
It's important because it gets everyone's toes in the water. We believe if our people will give us an inch, God will take them a mile. One of the agencies we partner with is Reading Partners. Two-hundred-sixty of our people are now helping below-stage at-risk kids. Through our church in Midtown, we partner with the medical community to set up a free clinic. The whole community gets free medical care for a weekend. The line of people who couldn't get in was longer than the people who did, so we just spent a quarter of a million dollars on a mobile medical clinic, equipped the whole thing, and gave it to an organization that now runs it 365 days a year.
Do you find people get uncomfortable when you ask them to give away what they have?
I think people are looking for two things. People want to be inspired, and they want to be challenged. People are starving to be inspired instead of bored, discouraged or depressed. But they're also saying, "Challenge me." For some reason, in church, we don't inspire. We put people to sleep. And we certainly don't challenge our people because we're afraid of losing them. If you are a leader reading this, let me challenge you: Nothing great ever happens through you until it happens in you.
How does Bayside approach global missions?
We don't generally send teams or fund missionaries. We do global missions the same as local missions by partnering with people and organizations. Through our capital campaigns, we fund redemptive projects across the world.
You have written that missions and morale should be balanced. What do you mean?
Again, this came out of another embarrassing and critical transition. About nine years ago, I felt the staff wasn't happy—I could just feel it. So I brought in the Best Christian Workplaces Institute folks to help us get feedback. It's like giving people a gun and total anonymity. I got direct feedback from about 140 staff people, and I got shredded. Some of it was vicious. After reading it, my first thought was to quit. My next thought was to fire everyone. I called my wife and told her, "I'm done." My wife said maybe we should pray about it. So I took the sharpest consultant, human resource and business people I knew and we went to Newport Beach to read every line. It was terrible and embarrassing, but the lights finally came on. I realized that I had been all mission and no morale. I knew I had to fix this. I came back, got choked up and apologized to the staff.
What practical steps did you take to fix the problem?
We rewrote our core values. No. 1 became "Health is more important than growth." I also changed how I led. We have become a team-based church. Instead of being the senior pastor, I became a senior pastor. We have 10 other senior pastors who meet together. We do a staff retreat once a year that's all nurture. Our staff core values also changed to "Live well, love well and lead well." We built a feedback culture. We started writing our sermons in groups. I moved from making decisions to putting people in the room who collaboratively decide. We committed ourselves to become a culturally diverse staff. I think our people would tell you that I still have a senior role at Bayside, but I am no longer the senior pastor. We are doing better now than ever with both mission and morale.
You have also written that the church needs to operate with a fresh vision from God. What do you mean by that?
We have a phrase we use around here: "Unless your dreams are greater than your memories, you have no future." Most religious organizations over 30 years old have lots of memories and no dreams. Right now, we are in the third week of a four-month strategic-planning process. We start with, "What's our purpose? Twenty-two-thousand people come to our church now; that's a trust from God. What are we going to do with that?" Most churches only ask, "What are we going to be?" We want to ask, "What do we want to see happen?"
What does that mean practically?
For one thing, it means getting rid of ineffective strategy, no matter the cost. For example, we had planted 12 other churches, but we weren't satisfied with the result, so we let them all go and spent two years asking, "Is there a better way to launch churches?" We completely reinvented our multisites by adding senior pastors. We're seven churches into it now. We're tweaking it all the time, but man, it's a blast.
In terms of building team leadership, what advice do you give pastors?
Team leadership requires an understanding that impact is more important than ego. In American Christianity, especially in the megachurch, the ego needs of the senior pastor are off the charts, including me. Pastors have to let God lower their need for attention. The minute that impact becomes more important than ego, amazing things begin to happen.
BAYSIDE CHURCH
Roseville, California
Website: BaysideOnline.com
Founded: 1995
Denomination: Evangelical Covenant
Locations: 6
Attendance: 22,286
Growth: +5,681 (34%)
Fastest-Growing: 1
Largest: 7
Read about more Outreach 100 churches at OutreachMagazine.com/church-profiles.