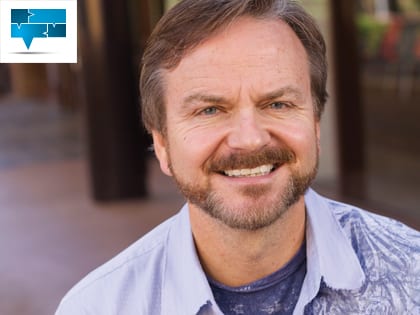 Tim Harlow: "I have a 31-year marriage and grown kids who love and serve Jesus. That's always been the priority."
In our Experience Speaks series, Outreach 100 pastors share what they've learned about themselves, the church and the definition of success.
Tim Harlow
Parkview Church in Orland Park, Illinois
ON THE CHURCH
It's made of sheep. We are all like sheep and have gone astray. These people are very imperfect, and sinful, and they are going to be frustrating to lead—just like I am—imperfect, and sinful and hard to lead. God still loves us and wants what's best for us, so he gave us shepherds. So I'd better have shepherds in my life. And I'd better be a shepherd. That's what a pastor is. As a shepherd, I can't be upset about their imperfections or their reluctance to "seek first the kingdom of God." They are sheep. So if they are ever going to go where they need to go—be it good pasture or still water—I will have to lead them there. And if I want to keep them from falling off a cliff or walking into the wolves, I'm going to have to lead them away from there. Therefore, leading a church is NEVER going to be easy.
ON MYSELF
God has really gifted me in some areas and some ways that I don't understand because they are natural to me. And God has not decided to give me some other abilities that are almost impossible for me to do. So I need to be very patient with people who aren't like me, and I need to surround myself with a team that can make up for my weaknesses.
ON SUCCESS
Success is when I pass my faith onto someone, who is passing it on to others who are passing it on.
BEST ADVICE I EVER RECEIVED
It's not your church. It's God's church. They are, again, his sheep. So don't neglect your own relationship with God and with your family because the sheep are always going to have needs. I have a 31-year marriage and grown kids who love and serve Jesus. That's always been the priority. At this point in my life I can look back and be very glad that God didn't allow our church to grow quickly when my family was young. I'm not sure my pride could have dealt with it.

PARKVIEW CHRISTIAN CHURCH
Orland Park, Illinois
Senior Pastor: Tim Harlow
Twitter: @TLHarlow
Website: ParkviewChurch.com
Founded: 1951
Affiliation: Independent Christian Churches
Locations: 2
A 2015 OUTREACH 100 CHURCH
Attendance: 7,554
Largest: 59