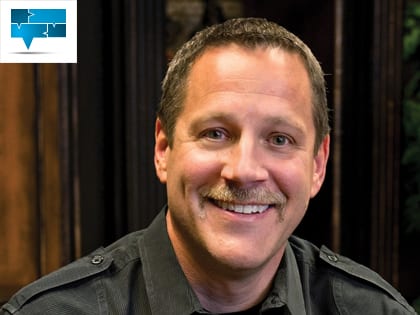 Kevin Myers: "Motive is the leader's greatest friend if it's pure, a leader's worst enemy if it's not pure."
In our Experience Speaks series, Outreach 100 pastors share what they've learned about themselves, the church and the definition of success.
Kevin Myers
12Stone Church in Lawrenceville, Georgia
ON THE CHURCH
I've learned that the church is filled with "seats." People choose a "seat" and see the church from their seat. For example, the Critic's Seat: They see what's wrong and often blog about it. The Supporter's Seat: I prefer to talk to them on Mondays. The Victim's Seat: They are always "in need"—always—and blame often. The Leader's Seat: They run with you. You have to help people change their "seat"—or vantage point—to change how they see. What I actually said on the weekend is not what they heard. What they heard depends on their vantage point. People like to keep the same "seat" because vantage points don't change easily!
ON MYSELF
Teaching people to follow Jesus is easier than actually following Jesus. The larger I lead the church, the longer I need for my soul to recover. (He restores my soul.) And, I'm more in love with the church today than when I started three decades ago.
ON SUCCESS
My personal definition of success is threefold. First, it means being at peace with God's approval more than people's approval. Secondly, it is abandoned leadership, following "God-leads" with no plan B. And third, success is helping people live out God's purpose by God's power.
BEST ADVICE I EVER RECEIVED
Motive is the leader's greatest friend if it's pure, a leader's worst enemy if it's not pure. When your dream dies, have a funeral and get another dream. Intentionally give more than you take (or you'll unknowingly take more than you give). Be patient with immaturity, not with depravity.

12STONE CHURCH
Lawrenceville, Georgia
Senior Pastor: Kevin Myers
Twitter: @KevinMyersPK
Website: 12Stone.com
Founded: 1987
Affiliation: Wesleyan
Locations: 9
A 2015 OUTREACH 100 CHURCH
Attendance: 16,657
Growth in 2014: +1,011 (6%)
Fastest-Growing: 77
Largest: 16