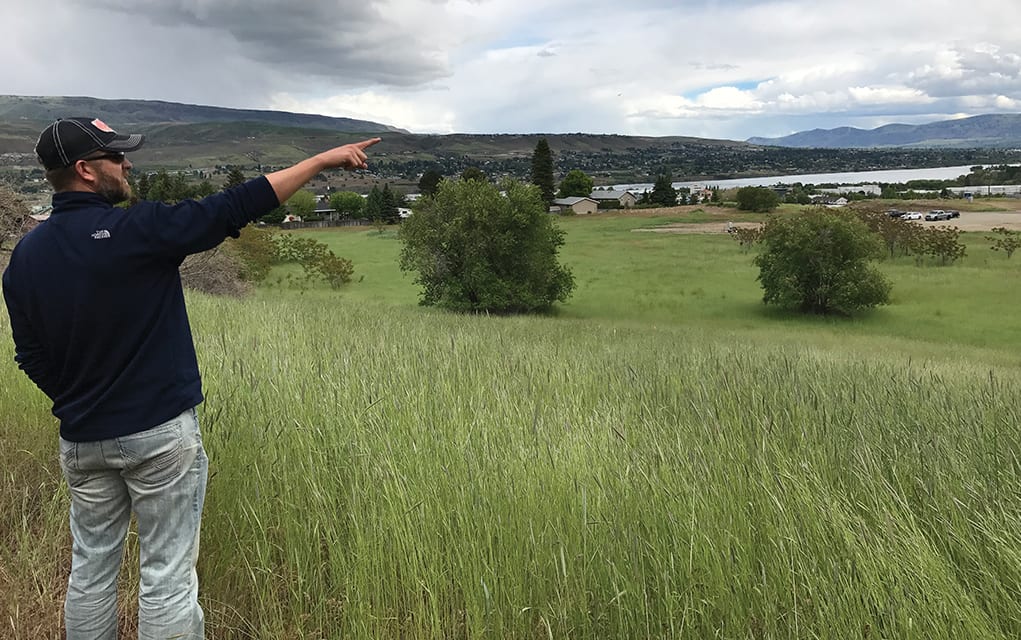 Blessing the Community Economically, Culturally, Relationally.
Grace City Church is an Acts 29 church plant currently meeting in the Numerica Performing Arts Center in downtown Wenatchee, a rural community on the shores of the Columbia River in the agricultural heart of Washington, about 2 1/2 hours east of Seattle. From its team headquarters in a restored brick commercial building in the downtown industrial district, Senior Pastor Josh McPherson has led a thriving movement from the heart of his hometown, but dreamed of being even more incarnational as a church.
Grace City is already known for its partnerships with the broader community, such as throwing the best party in the city with its annual Downtown Hoedown featuring a CMT Music City winner, an illusionist, RC tracks, train rides, miniature golf, human foosball, hay rides, game booths, an obstacle course, bouncy houses, a family carnival and more in order to meet the needs of local kids.
After being frustrated by construction cost estimates and other concerns, Josh was referred to me by a friend for help. As we walked his team through a Discovery process, we realized that if Grace City was going to build anything—especially on the vacant land that it owned outside the downtown core, at a gateway location to the city—it needed to "scratch the itch" and be a blessing to the community at large. Simply housing a growing congregation on Sunday morning was neither an option nor a necessity, since the Performing Arts Center had ample space for growth.
Josh showed me two pictures of similar sites at the confluence of two rivers. The first site was a property in Idaho that his father owned, where he dreamed of building a business to serve people on vacation by helping them reconnect with each other and nature.
The second photo was of the property where Josh was dreaming of building a place with his dad and living out his days helping people find rest in Jesus so they can go back into their city with the good news of the One who offers peace from the stress and anxiety of a broken world.
We are designing and developing the second site as Grace City, a mixed-use, collaborative campus that will house for-profits and nonprofits. Although the state-of-the-art campus will facilitate innovation and collaboration for the 21st century, the inspiration and roots go back to the 1800s concept of the "Grange," a fraternal organization that encourages families to band together to promote the well-being of the community. Grange Halls still serve as a center of rural life in many farming communities.
Although the 900-seat Lodge will function as a cost-effective, flexible auditorium to house the worship services of Grace City Church, it also will be made available as a community event space. Mela Coffee Roasting Company—a specialty coffee purveyor based in downtown Wenatchee—is planned as an additional anchor tenant.
The Intersection Co-Lab will not only house the new administration space for Grace City, but will offer WeWork-styled co-workspaces and services for entrepreneurs, freelancers, startups, small businesses and large enterprises.
Rather than a traditional family ministries environment, the Packinghouse Kidseum will be an interactive children's museum throughout the week.
Larry Osborne, senior pastor at North Coast Church in Vista, California and one of Grace City's advisors states, "There's always talk about being a blessing to the communities we live and worship in. But I love the way that Grace City will literally do that by intersecting with the marketplace and their neighbors on a daily basis. I hope we will see more and more churches designing and building their buildings to fulfill their mission rather than to simply host a crowd."
Josh adds, "We're really wanting to build something that blesses our community in a unique and intelligent way economically, culturally, relationally—a place where people want to be.
"When I think about the amount of unbelievers who could come through our space every week—between an academic-based preschool, café, eatery, daycare, incubator space, conference space, executive offices, gym and more—it really fires me up. Hundreds and thousands of unbelievers in our space, being served in excellent ways. What that says about the kingdom!"
Mel McGowan, an Outreach magazine contributing editor, co-founded Visioneering Studios and PlainJoe Studios, where he now serves as chief creative principal. PlainJoe Studios, is a multidisciplinary design firm focused on storytelling from branding to building. Mel also serves as chief creative officer for Storyland Studios, giving leadership to its multidisciplinary Spatial Storytelling practice.