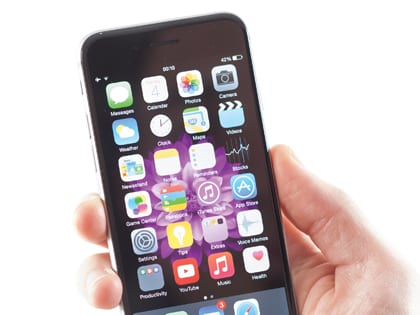 For churches wanting to dive deeper than a website, here are a few reasons to consider mobile apps.
Ready for a Mobile App? Consider This
Although having a clean, up-to-date website should be a must for churches, users spend 86 percent of their mobile time on apps. As a result, failing to research and consider a church mobile app ignores a huge segment of members and guests who rely on their mobile devices rather than their computers. For churches wanting to dive deeper and engage more fully with their community, here are a few reasons to consider mobile apps:
Hear more from your members. Mobile apps allow tools such as a prayer request wall and social media integration. Members can submit prayer requests and comment on your social media channels, all through the app interface. Allowing members to engage in the digital church community will strengthen your physical church community as well.
Offer up-to-date information on events and church news all in one place. Your church's mobile app can display Facebook, Twitter, and Google+ feeds to keep members updated on important church news and events. Include an event calendar tool in your app to notify users of upcoming events, conferences, small group meetings, etc. Instead of having to check your church's website and separate social media pages, members will have all the information they need in one place: your app.
Provide valuable content from various channels. Mobile apps allow users to read the pastor's blog, view church photos and videos, watch or listen to sermons and view social media posts about upcoming events.
Serve sick or traveling members unable to attend on Sundays. Mobile apps allow streaming of Sunday services, helping members stay connected to their church body when they can't be in the church building. Members are also able to use mobile giving through an app 24/7, helping them give more regularly or in times of need when they aren't physically at church.
Meet members and guests where they are. Users will increasingly research and engage with your church digitally, especially on mobile devices. By strategically selecting the digital channels where your church will have a presence, you can grow your church numbers, strengthen its members and solidify your community.
—LifeWay.com/PastorsToday