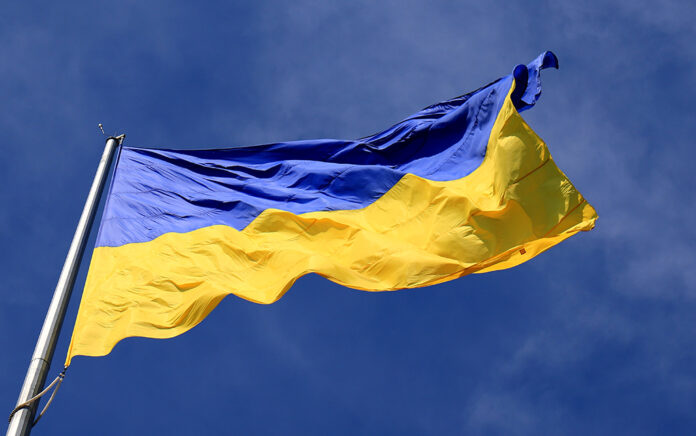 Ukrainian evangelist provides perspective in the midst of the war
Christian evangelist Joseph Bondarenko, who was born and raised in Ukraine while it was under Soviet Union rule, is no stranger to injustice and the depths of evil.
Bondarenko was imprisoned three times by Union of Soviet Socialist Republics (USSR) officials and served a total of nearly 10 years for preaching the gospel and leading an underground church movement. He was beaten, spent long periods of time in dark dungeons of solitary confinement, was transferred from prison to prison and camp to camp, and his meager rations of bread and water were cut in half.
His remarkable testimony, which can be found in his book The KGB's Most Wanted, reflects "God's unfailing grace through unimaginable circumstances and immense struggles," late evangelist Luis Palau once said.
"For to you it has been granted on behalf of Christ, not only to believe in him, but also to suffer for his sake." —Philippians 1:29 
Today, despite a global storm of dark events, including the war in Ukraine, Joseph's perspective remains focused on the gospel of Jesus Christ.
"I believe we are living in a time when Jesus is coming soon," Joseph says. "Jesus is telling us through his word that we are to be awakened from our sleep. We have to look up to heaven, be on alert, and to be in prayer all the time. 
"We know that during the End Times, God is going to test our faith."
Bondarenko says that as believers in Jesus "we know that victory belongs to the Lord no matter what we are going through." 
"God is saying that we will overcome by the blood of the Lamb, by the word of our testimony. There is a lot of joy in knowing that God is with us and the victory is his," he says. 
Bondarenko encourages Christians to know that with the Holy Spirit living in them, Jesus will give the power to overcome hardships and remain joyful before the time he has appointed for us to "go and be with him."
"Though we go through hard times and grieve with pain today, we know that the word of God is true and that after every night there will be a dawn and a morning. And in the morning, the joy will reign supreme," he says.
"Weeping may endure for a night, but joy comes in the morning." —Psalm 30:5
In an article for Decision, Joseph says, "Throughout the years of my imprisonment, I saw the hand of our precious Savior. He sustained my spirit, faith and hope, and he gave me the strength to win in the fight for the truth."
Think Eternity founder Matt Brown said that Joseph's story is an example of someone who kept his faith, stood strong and continues preaching the gospel today. 
"We see how God works through history and dark times. Joseph's testimony is a story of hope in the face of persecution."
"We know that victory belongs to the Lord no matter what we are going through."
The Good Call Ministries
After the collapse of the Soviet Union, Bondarenko started massive evangelistic crusades in Russia and former Soviet Republics and helped organize these crusades for Billy Graham and Luis Palau in Russia and Ukraine.
"I thank God for the story of Joseph's life and I consider it my honor to have been his co-worker on Christ's field in those historic days in Moscow," late evangelist Billy Graham once said.  
Bondarenko continues to serve the Lord, alongside his family, as founder of The Good Call Ministries, based in California.
The Bondarenko family, who has a large network of Christians in Ukraine, said their hearts are heavy for the Ukrainian people.
"Today, our ministry has become instrumental in responding to the suffering and devastated people in Ukraine," Bondarenko's daughter and ministry leader Vera Bondarenko said.  
Efforts by the ministry for people in the Ukraine include refugee rescue operations, a bakery in Kyiv, critical aid supplies in war hot spots, and financial support for families who escaped Ukraine.  
"We have been on the phone around the clock with them; encouraging them, praying with them, trying to find them help in this chaos," the family states on its website. "The country is in crisis and people are desperately trying to flee, but it's proving to be extremely difficult and incredibly dangerous. There are thousands of Ukrainian families waiting at different border points in winter conditions with little food, water, fuel or sleep.
"Those who aren't able to get out are seeking shelter and doing all they can to survive. We have trusted contacts on the ground in key locations throughout Ukraine who are able to help immediately and distribute resources. We are routing funds through our nonprofit ministry The Good Call Ministries to them and are reaching out to ask if you would consider helping the people of Ukraine alongside us."
Read more from Alex Murashko »
This article originally appeared on Thinke.org and is reposted here by permission.