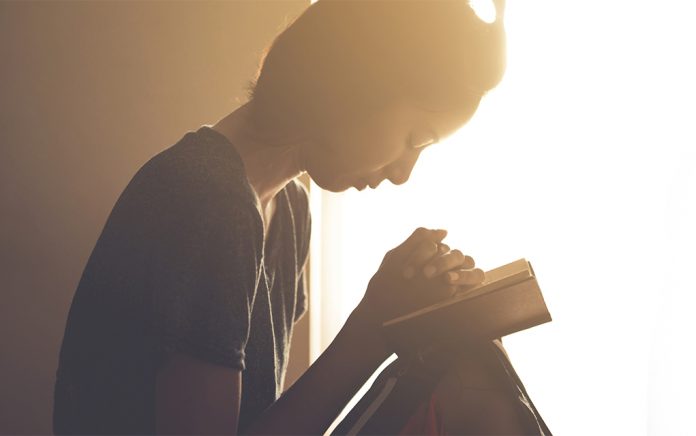 Jesus' dream should be our own.
What do you want to be when you grow up? What dreams do you have for your future?
I'm not talking about career dreams, or family dreams, or financial dreams, or even retirement dreams. What I am talking about is discipleship dreams.
When you grow up into full maturity as a disciple of Jesus Christ, what do you want to look like, exactly? And most importantly, is your dream for discipleship the same as Jesus' dream?
In Matthew 4:19, when Jesus first called his disciples, he made his dream plain: "Come, follow me, and I'll make you fishers of people." Jesus' dream was that those who follow him would not only be disciples but disciples who make disciples. And he described the three core components of his dream in this simple but powerful verse.
First, Jesus invites us: "Come, follow me." A disciple is not only a fan of Jesus but a follower of Jesus, as Kyle Idleman notes so winsomely in his book Not a Fan. A disciple follows Jesus by obeying his will and picking up his cross to die to themselves every moment of every day.
Second, Jesus promises, "I will make you." A disciple is someone who is also consistently being transformed by Jesus. A disciple submits to the deep process of transformation by Jesus Christ, every day, by the power of the Holy Spirit.
And, we might ask, "What is the endgame?" In the end, fully mature disciples are followers who have become "fishers of men." A fully mature disciple is both like Jesus and on kingdom mission with Jesus. And Jesus clarifies that the essence of that mission is multiplication. A disciple makes disciples. Jesus' dream for every disciple is to follow him, become like him, and then multiply his life and love in others.
His process for spiritual maturity closely resembles God's process for human maturity. We are well aware that humanity matures and advances through the repeating cycle of birth, childhood and adulthood—when most people become fruitful and multiply. God's kingdom matures and advances in precisely the same way. Discipleship was never meant to culminate in Sunday church attendance, completion of a 12-week class or personal holiness. Jesus' discipleship dream for us is far bigger—in fact, it is exponential.
If the church were to truly embrace Jesus' discipleship dream, it would have a stunningly exponential impact on the kingdom of God in our generation and in every generation. Imagine: What if every disciple of Jesus grew to maturity and then made a disciple one time—just one time—in their entire lives? The kingdom of God would double in each generation.
Just as the book of Matthew begins with Jesus' discipleship dreams, it ends in the same way: "Go and make disciples of all nations." We only have one precious life to live, one opportunity to do this discipleship thing. And as we do, I must ask you: Are your dreams for discipleship big enough, both for you and for those you lead? Will you make Jesus' dream for the church to flourish as disciples who make disciples who make disciples your own?