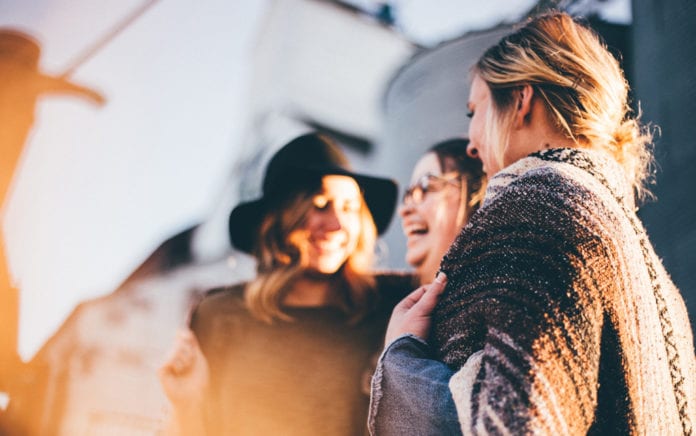 We can leave a lasting legacy by focusing on raising up disciples and young leaders.
It's a truly counterintuitive thing to believe that less is more. "Think big," or so the saying goes—who wants to be found guilty of thinking small? Yet, something is off-kilter. The temptation to think big—and only big—is rampant and perhaps especially acute in ministry. There are so many souls to save and so much brokenness to mend. And in the 21st century, technology allows us greater reach than ever before—bigger auditoriums, louder speakers, larger virtual audiences that sweep the globe. Paul would have envied us.
The reach that we have today for the gospel is truly unparalleled, and as good stewards, we would be remiss if we didn't leverage the outreach opportunities of our generation. At the same time, some things don't change. If we hope to model our lives and ministries after that of Jesus Christ, we must retrain ourselves to think both big and small and to understand the power and the purpose of both.
One of my go-to books on this subject is Discipleship That Fits by Alex Absalom and Bobby Harrington. It sheds fresh light on how Jesus strategically ministered among different size groups—the crowds (large), the 72 (medium), the 12 disciples (small) and the three (intimate) to whom he gave special focus and access, Peter, James and John. Through the example of Jesus, we learn the importance and necessity of engaging each of these ministry spaces well, understanding that each has its strengths and drawbacks.
For the local church, Sunday mornings (large groups) excel when it comes to inspiration, momentum and teaching. Missional communities (medium groups) are a model known for excelling in neighborhood engagement and community building. Small groups are the place to go for friendship, support and challenge. All sizes have their place.
Yet it seems to me that when it comes to discipleship, the challenge for most ministry leaders today is not thinking big, but small. Too often pastors find themselves primarily concerned with the three big B's: buildings, budgets and butts. This leads to chronic overemphasis on Sunday mornings—the equivalent of Jesus choosing to spend most of his time with the crowds. Jesus did teach and inspire crowds, of course; to do otherwise would have meant obscurity and irrelevance. But we all know that Jesus' most fruitful and lasting investment was time spent with the 12. They are the ones who turned the world upside down (Acts 17:6).
The ministry that I serve recently welcomed a new president. Whenever he is asked about his top priorities, he has clearly and consistently answered that his personal investment in the future leaders of our movement is among the top—if not his top priority. I believe that Jesus would have answered exactly the same way. I just spent the better part of a week with our president and other senior leaders investing in a small group of some of our most promising future leaders. To be sure, there were many other things we all could have been doing that might have had a greater immediate "reach." But by thinking and acting small, we chose long-term relationship and reproducibility over short-term reach. By thinking small, we as leaders can make the choice to raise up disciples and leaders who will turn the world upside down and leave a legacy that lasts.
Where are you thinking small in your ministry?