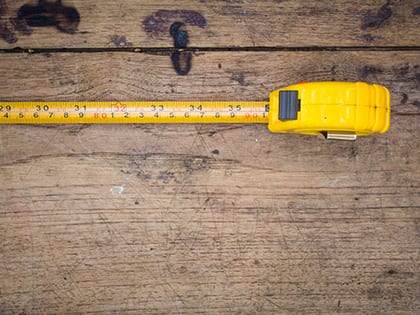 The world measures success by things like money, fame and prestige, but the story of Paul models a different way of thinking about it.
There's a flood of self-help and positive thinking books out there, and it's infected the church in a big way. I'm a positive person, but it doesn't take much study of great leaders and innovators to realize that life isn't about what most people call success. That's why a recent devotional from 843 Acres caught my attention. If you don't receive Park Forum's 843 Acres email devotional, I highly recommend it, because in this case, I can do no better than simply quote it and ask you to compare it to how you evaluate your accomplishments in life:
Success: On Wall Street, success is measured when the closing bell rings. On Capitol Hill, it's measured when constituents cast their votes. When it comes to our lives, however, how do we measure success? How do we determine whether a life was well lived?
Failure: Paul's second letter to Timothy was his last. He was aging and imprisoned; he knew that his life was drawing to a close. Was his life successful? First, let's consider whether he was well liked. During his thirty years of ministry, he was deserted, opposed, flogged, beaten, betrayed, imprisoned, shipwrecked, left for dead and stoned. According to tradition, a few days after he penned this letter, Nero beheaded him as a criminal. What about the churches he planted? Were they successful? According to John's vision in Revelation, the church that Paul planted in Ephesus would be told, "I have this against you, that you have abandoned the love you had at first." What about his apprentice, Timothy? According to tradition, Timothy was beaten, dragged and stoned to death by an enraged mob. In other words, from all external appearances, Paul's life doesn't seem too successful—he wasn't well liked by the cultural elite, the church he planted abandoned their first love and his apprentice was killed by a mob.
Perspective: Yet Paul writes, "I have fought the good fight, I have finished the race, I have kept the faith. Henceforth there is laid up for me the crown of righteousness, which the Lord, the righteous judge, will award to me on that Day, and not only to me but also to all who have loved his appearing." In other words, Paul did not measure his success by externalities, but by the Lord. And knowing that Jesus—who also seemed like a failure to many—was his great redemption, Paul knew that his life was successful.
How about you? How will you measure the impact of your life?
Phil Cooke is an internationally known writer and speaker. Through his company Cooke Pictures in Burbank, California, he's helped some of the largest nonprofit organizations and leaders in the world use media to tell their story. This article was originally published on Cooke's blog at PhilCooke.com.