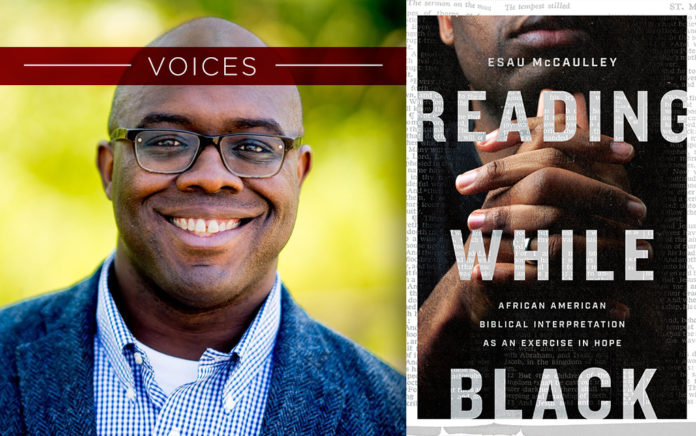 African American Biblical Interpretation as an Exercise in Hope (IVP Academic)
Reading While Black: African American Biblical Interpretation as an Exercise in Hope
(IVP Academic, 2020)
WHO: Esau McCaulley, assistant professor of New Testament at Wheaton College and a priest in the Anglican Church.
HE SAYS: "The Black ecclesial tradition has a distinctive message of hope arising from its reading of biblical texts."
THE BIG IDEA: This book is an attempt to show that the instincts and habits of Black biblical interpretation can help us use the Bible to address the issues of the day.
THE PROGRESSION: In Chapter 1, the author introduces Black biblical interpretation. Chapter 2 looks at a New Testament theology of policing. In Chapter 3, the author asks what the New Testament has to say about political protest and the witness of the church.
Chapter 4 addresses the question of justice, while Chapter 5 tackles the question of ethnicity. In Chapter 6, the author addresses the issue of Black anger and pain. He wraps the book up with a concluding chapter plus a brief appendix on early Black Christianity.
"Ethnic identity and the Christian community, a question asked and answered a generation ago, must be addressed again in our day so that our people know that God glories in the distinctive gifts we all bring into the kingdom."