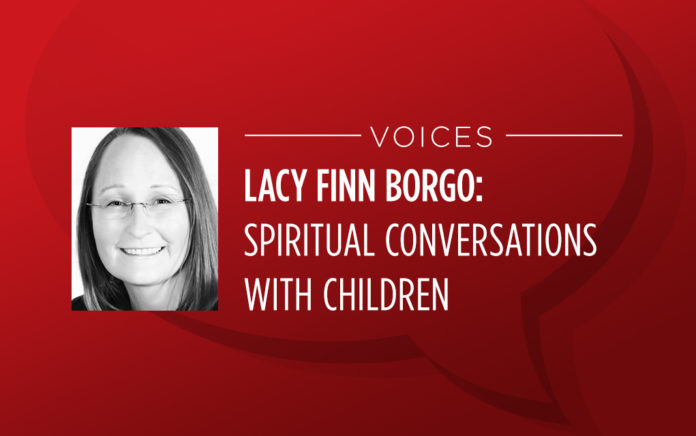 Listening to God Together (IVP)
Spiritual Conversations With Children: Listening to God Together
(IVP, 2020)
WHO: Lacy Finn Borgo, provider of spiritual direction for the Renovaré Institute, for the DMin. in Spiritual Direction at Fuller Theological Seminary and at Portland Seminary.
SHE SAYS: "When children have a listening companion who hears, acknowledges and encourages their early experiences with God, it creates a spiritual footprint that will shape the way a child engages with God, others and themselves."
THE BIG IDEA: An overview of childhood spiritual formation and an introduction to key skills to engaging conversation with children from a Christ-centered perspective.
THE PROGRESSION:
The author presents what doctoral research and experience have taught her about having spiritual conversations with children. She discusses how spiritual conversations with kids support their life with God and help the adults develop new insights, empathy and healing for their own childhood wounds.
"As you listen to God with a child, the child will lead you into a fuller experience of God's love and acceptance."
Order this book from Amazon.com »
Read an excerpt from this book »