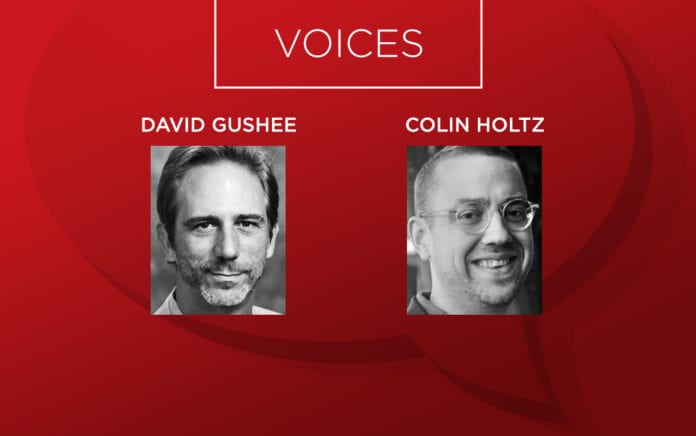 14 People Who Dared to Change Our World
Moral Leadership for a Divided Age
14 People Who Dared to Change Our World
(Baker, 2018)
WHO: David Gushee, Distinguished University Professor of Christian Ethics and director of the Center for Theology and Public Life at Mercer University; and Colin Holtz, a writer and strategist.
THEY SAY: "Studying moral leaders forces us out of a world where yesterday seems like eons ago and reminds us of the slow pace and unstable direction of human society."
THE BIG IDEA: By exploring the lives of 14 great moral leaders, we can learn how their legacies can impact us today.
THE PROGRESSION:
In 14 chapters the authors explore the lives of 14 moral leaders: William Wilberforce, Abraham Lincoln, Florence Nightingale, Harriet Tubman, Ida B. Wells-Barnett, Mohandas Gandhi, Dietrich Bonhoeffer, Mother Teresa, Oscar Romero, Nelson Mandela, John Paul II, Elie Wiesel, Martin Luther King Jr. and Malala Yousafzai.
Each chapter examines the historical context closely; looks at the leader's personal background, professional trajectory and vocation; considers character qualities, family choices and social relationships; studies criticism, conflict and failure; practices respectful engagement; and look at how we can apply these lessons to our lives.
"Studying moral leadership does more than expose us to stories that inspire, guide and form us. It trains us in a way of thinking. It asks us to see nuance, embrace complexity and respect the decency of people who, like all of us, are not without sin, and yet whom we cannot help but admire on some ineffable, perhaps transcendent grounds."
Order this book from Amazon.com »
Read an excerpt from this book »
A 2019 Outreach Also Recommended Resource—Ministry Leadership Category
"Ministry leaders will want to add this resource to their library as it is packed with helpful insights."
Evaluated by Ron Edmondson, CEO of Leadership Network who previously served for 16 years as a senior pastor. He also has over 20 years of experience in the business world.