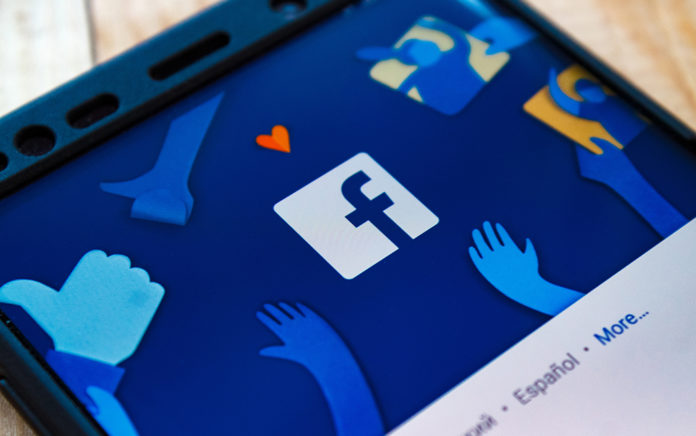 Facebook video and ads can help you get the word out.
How often has your team poured hours into a church big event only to wish it could have reached more people? You can improve your results with a strategic (and budget-friendly) use of Facebook videos and ads. Research shows that the most engaging posts on Facebook are videos, and the best performing videos are short. When you combine the power of a video with a targeted Facebook ad, even a minimal ad spend can have far reaching results.
HOW TO MAXIMIZE ATTENDANCE AT CHURCH BIG EVENTS
Here's a quick step-by-step process to increase attendance at your next church big event with Facebook:
STEP 1: PREPARE YOUR WEBSITE.
Promote your church big event prominently on your website with an engaging image and text, plus easy-to-find times, dates and the location. Think about the audience you hope to attract and promote with those people in mind.
Design outreach materials to match that will help your congregation spread the word.
STEP 2: SHOOT YOUR VIDEO.
Good planning will yield the most effective results. Script the video. Use a good "hook" to interest your audience, share your name and church, tell a little bit about the event and then invite the viewer to join you. With your well-prepared website, there's no need to give all the details in this brief video. Simply direct the viewer to your website for times and dates. Choose a location. Good lighting and sound are critical. Enhance your video's impact with a powerful visual.
Coach your on-camera person—optimally the pastor and his or her spouse—to be warm, friendly and inviting as they speak directly to the camera. Shoot your video—60 to 90 second videos outperform others on Facebook, so keep it short and upbeat. Get Facebook's video and ad specs here.
Shoot with mobile viewing in mind. The majority of videos on Facebook are watched on mobile devices, so frame your shot for small screens. Edit the video. Trim the edges and add interest with B-roll of past events that offer a visual of what a new person can expect if they attend. Always think engagement.
STEP 3: UPLOAD THE VIDEO TO FACEBOOK.
Upload your video and manage the post settings in Facebook's Creator Studio.
Add optimized text and keywords. Also, consider a question to engage your intended audience.
Add captions. Videos with captions get better engagement, as many times people will watch without the sound. Plus, it's easy to use the "auto" caption feature in Facebook; simply review and edit once the video is live. Next, choose your call to action. In this case, you want to direct people to your website for more details about the church big event.
Increase interest with a custom thumbnail that matches the branding of the Christmas program on your website. (Current sizing for a Facebook thumbnail is 1200×675 pixels.)
STEP 4: CREATE A FACEBOOK AD.
Once your video is live, now it's time to reach beyond your congregation with an online strategy. Within Facebook Ads Manager for your business page:
Determine Your Advertising Objective.
In our example above, our call to action is to drive people to the website for more information, so you'll choose "traffic."
Choose Your Audience.
Select a demographic or build a specific audience you want to reach. You can set parameters such as age, families or single adults, and even distance from your church. Explore the possibilities and define your audience in Facebook ads.
Select Your Platform.
In our example, we're using Facebook, and the "Facebook Feed" may be your best option for engagement to start.
Set Your Budget.
You can set the limit by choosing a daily spend and the number of days you want the ad to run.
Choose the Format of Your Video.
For our example, we're working with a vertical video ad. (Check out the other options Facebook offers in Ads Manager.)
Measure the Results.
As your ad runs, you can evaluate and adjust to optimize your ad spend. (For more help on Facebook ads, visit Facebook.com/Business/.)
Bonus tip: A great strategy suggested by Steve Fogg is to run another ad with the same video targeting the people who only watched a portion of the video.
Read more about posting church events on your website here »
First posted on PhilCooke.com. Used by permission.