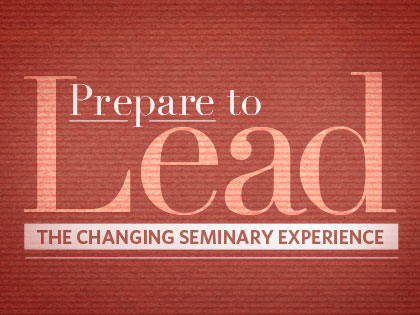 Christian higher education is placing a greater emphasis on outreach, spiritual formation and leadership development. And it's getting more flexible and affordable too.
When he was a high school junior, Scot McKnight had a spiritual conversion experience at a church camp that would alter the trajectory of his life.
"The Spirit overwhelmed me in a way I had never known," McKnight says, of when he asked God's Spirit to fill him. "That week I dedicated my life to Christ, and from that very moment I wanted to become a Bible teacher. There is no logic to this; it was solely by God's grace."
Eighteen years later, he's a professor at Northern Seminary, 30 minutes west of Chicago (his first 17 were at Chicago's North Park University). He is also the author of the popular blog Jesus Creed and more than 20 books, including the provocative The King Jesus Gospel, which redefines our contemporary explanation of evangelism. But more than anything, he says, he's "most concerned with helping the church and helping pastors."
It's his passion for keeping Christian higher education ahead of the curve that made him right at home at Northern, which, he says, is one of many seminaries and Bible colleges nationwide transforming the education experience, and in doing so, keeping seminaries, which have witnessed a decline in student enrollment, relevant and effective.
"We need to continually rethink how we do ministry in a changing world," says Kurt Fredrickson, assistant professor of pastoral ministry and associate dean for doctor of ministry and continuing education at Fuller Theological Seminary in Pasadena, Calif. "We were a churched world [40 years ago] in a churched country, and we're not anymore. We need to create new and different modes of outreach and evangelism and discipleship. Ultimately, theological education has to change, because if seminaries and Bible colleges don't change, they're just going to fold up and die."
Here are some of the most exciting steps seminaries across the country are taking to ensure that doesn't happen.