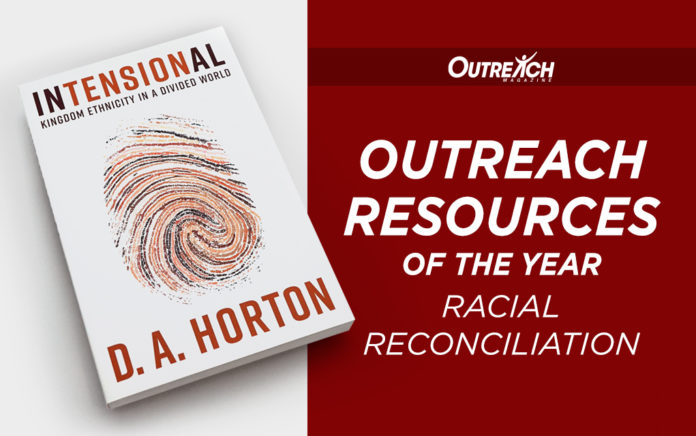 Evaluated by R. York Moore
Outreach Resources of the Year: Racial Reconciliation
Now in its 17th year, the 2020 Outreach Resources of the Year honors the past year's best books that emphasize outreach-oriented ideas and ministries.
The racial reconciliation category was evaluated by R. York Moore, national evangelist for InterVarsity Christian Fellowship USA and the author of Do Something Beautiful.
RESOURCE OF THE YEAR
InTENSIONal: Kingdom Ethnicity in a Divided World by D.A. Horton (NavPress)
Horton provides fresh language and metrics in the much-needed dialogue around race in America. InTENSIONal reframes what has become a tired dialogue around racial reconciliation, expands the conversation and roots it in a greater kingdom theology. With real and significant implications for mission in a divided world, this book emphasizes racial "conciliation," which goes beyond reconciliation and affirms the inherent dignity and value of all racial/ethnic identities. Horton represents a fresh and powerful voice in kingdom conversations around justice in general, and ethnic conciliation specifically.
Additional racial reconciliation resources are available at OutreachMagazine.com/racial-reconciliation.