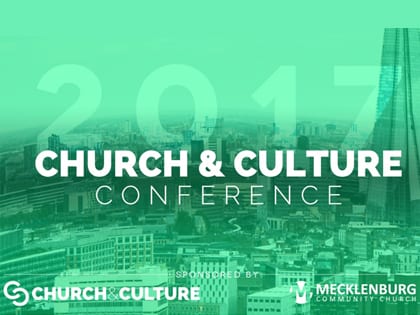 Church and Culture Conference – U.S.
March 1-2, 2018
Mecklenburg Community Church
Charlotte, North Carolina
The annual Church and Culture Conference isn't simply about the latest cultural insights—it's about the practice of ministry in light of those insights. This event will make sure you are up to date on such things as the rise of the "nones," Generation Z, the return to the medieval and so much more. The goal is both to know our world and to know how to reach it.
For more information and to register »
Find more events for church leaders »