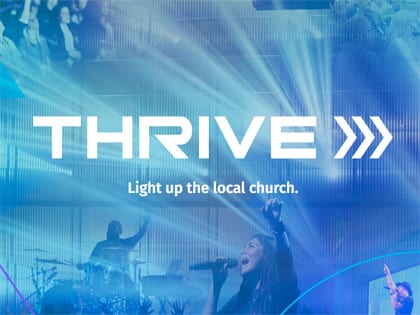 Thrive Leadership Conference
Southern California — March 1-3, 2018
Northern California — May 3-5, 2018
The Thrive Leadership Conference is a three-day event that will recharge your ministry and refresh your soul. Hear from world-class speakers who will inspire and encourage you in your leadership and ministry. Learn from a variety of breakout speakers who have practical insights on church ministry, leadership, communications, worship and more. Network with other pastors and leaders who are looking for connection, just like you! There's always a lot of fun to be had at Thrive.
For more information and to register »