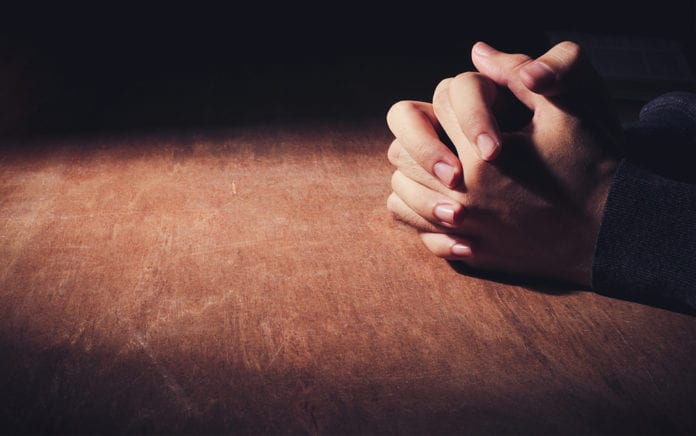 We must confront issues of race with sincere love, grace and truth grounded in Christ.
I sat down for an interview about my new book, Twelve Lies that Hold America Captive and the Truth that Sets Us Free, with a prominent white, conservative, evangelical Christian who publicly supports Donald Trump. Shortly after beginning, he read the book's table of contents to an audience that largely shares his political positions in a tone that I interpreted as sarcastic and skeptical.
My response was to acknowledge the obvious. I am a racially assigned black male in this country with presumed "liberal" or "radical" views that may be difficult for him to hear. I named the tension and engaged it because to do otherwise would have been cowardly and dishonest.
Jesus is bigger than the dividing walls of hostility that we build, and he came to tear them down. And if we are to be his followers, then we are to tear down those walls as well that we might bear witness to the Jesus who saves tax collectors, zealots, fishmongers and doctors alike. Jesus did say, "Blessed are the peacemakers," and no doubt he made much of it during his ministry. So, if we are to follow him in the ministry of reconciliation, then conflict is unavoidable and loving confrontation is necessary. The difference is that we can and must do it with sincere love, grace and truth grounded in Christ with our biases out front, assumptions checked and expectations clarified.
This is one of many places where the gospel of America and gospel of Jesus part ways. White American folk religion, which I cover in depth in my book, prizes fake peace over genuine shalom and a shallow harmony when pain, hurt and strife are roiling underneath the surface. There is no demographic in the United States—and I would say increasingly in the West—that is not angry, anxious or avoiding engagement with something. The difference is not that the conflict is new, it is that the elephant in the room is moving and we can no longer get around it. And to pretend as if everything is all right and that we can continue to not have robust dialogue about white supremacy, patriarchy, abortion, #MeToo, immigration reform, affordable healthcare and the like while saying Jesus is Lord of all and spouting talking points simply is not an option to a world in need of a Messiah who is actually sovereign over the messiness.
So, if you're ready to be #ColorBrave, not colorblind as author Sarah Shin would say, and not live a compromised faith but a courageous one as Jemar Tisby notes, then here are three resources for believing the truth instead of the lies.
Daily Prayers
You can tell a lot about a person by how they spend their money, but you can tell the most about a follower of Jesus by a deep dive into their prayer life. There are three prayers that I pray daily: the Lord's Prayer, the Prayer of St. Francis and a modified Franciscan Benediction. They center me on Jesus (Lord's Prayer), on others (Prayer of St. Francis) and on Jesus' mission along with an awareness of my emotional life and the great commission (modified Franciscan Benediction). I invite you to pray these prayers or craft your own liturgy for daily engagement with Jesus.
Emotionally Healthy Discipleship and Activism
The deep, under-the-surface transformation that made 12 Lies possible for me to even consider writing happened at New Life Fellowship under Pete and Geri Scazzero. I strongly encourage you to sign up for their emails at EmotionallyHealthy.org, subscribe to the Emotionally Healthy Leader podcast and read/discuss their books and resources.
Investigating your genogram, clarifying expectations, community temperature reading and incarnational listening are skills Pete and Geri have fine-tuned and are indispensable in prayerful resistance and emotionally healthy activism. Their groundbreaking work serves as the foundation for InterVarsity's Experiential Discipleship (IVED) Emotionally Healthy Activist course, launching this March and April (ExperientialDiscipleship.com). You will be able to access this course if you subscribe at Patreon.com/IVED or attend as a participant.
Discussion Groups
This is about discipleship, not entertainment. We have a series of podcasts and resources available to support the discussion questions at the back of each chapter in the book. Of particular help in engaging the material are "Write Yourself Into Scripture" and Lament, Confess, Repent and Reconcile framework for Practical Repentance and Prayerful Resistance in the appendices of the book. The same is true for books such as Rethinking Incarceration by Dominique Gilliard and Beyond Colorblind by Sarah Shin. These and other titles from InterVarsity Press are places to begin sharpening yourself in the presence of God and others that we all might become better lovers of our neighbors and faithful witnesses to Jesus.
Thank you for your thoughtful, prayerful engagement in this work and may his peace and freedom be yours as you seek justice, love mercy and walk humbly with God as ministers of his reconciliation.
Tell me more about Twelve Lies that Hold America Captive and the Truth that Sets Us Free »
Read an excerpt »
Order this book from Amazon.com »