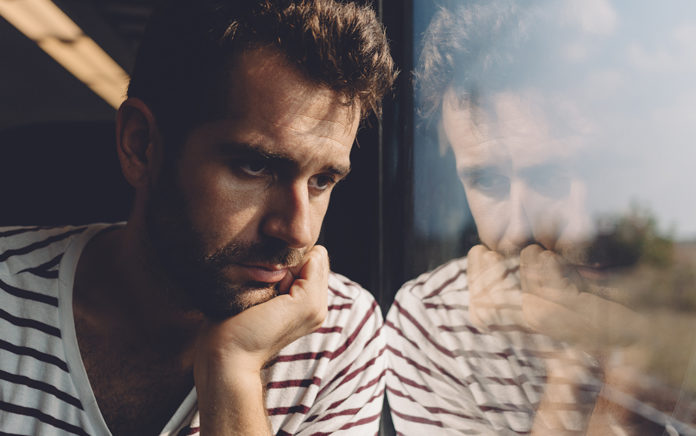 I'm a fifth generation pastor, and still I was galvanized by anxiety, fear and depression for the first 25 years of my life. Mental health struggles and a love for God were both parts of my life through childhood and adulthood. Despite being a Christian, I still wrestled with this inward torment, until I let […]
I'm a fifth generation pastor, and still I was galvanized by anxiety, fear and depression for the first 25 years of my life. Mental health struggles and a love for God were both parts of my life through childhood and adulthood. Despite being a Christian, I still wrestled with this inward torment, until I let God work in me. It played itself out in severe stomach pains. I dropped down to 125 pounds, and the doctors finally diagnosed it as ulcerative colitis. It would leave me on the ground, in the fetal position, for six hours at a time with no relief. Nothing helped. On top of that, I felt like I was losing my mind and I don't know what to do. I was stuck in a dip and felt like nothing would ever change. And then it did. God healed me, and I haven't had pain in 17 years.
We have got to stop stigmatizing depression as an unapproachable issue that somehow makes us less feel hopeless and less-than. When we do that, we not only hinder people from finding the help they need, but we discredit the many godly men and women who have endured these pains and brought much glory to God. Paul, Jesus, David, Hannah and more individuals from the hall of faith were well acquainted with pain, sorrow and facing trials that seemed as if they would never end.
Christ has made us more than conquerors, and we have victory over depression, too. Throughout my experience pastoring and struggling with paralyzing fear and depression, I've identified several helpful biblical points for climbing out of the depression dip.
1. Put Your Identity Where It Belongs.
Not knowing who we are or what our purpose is leads to depression, and misplacing our identity in being mentally ill prolongs it. As Christians, we may have heard about who we are, but that doesn't mean the knowledge is in the forefront of our minds, driving our decisions. The truth that we have to hold onto is that we are Christ's handiwork created to do good works which God prepared in advance for us to do (Eph. 2:10). We are eternal souls, and our decisions have eternal weight. That's an incredibly empowering reality! We aren't destined to be down in the dip of depression but to do greater things than even Jesus did while on the earth (John 14:12). Realize you are accepted by God and nothing can make him love you any more or any less than he does right now. His love is based on position not performance. Your position as child of God. His creation. He still loves the entire world.
2. Put Your Priorities Where They Belong.
We boast about busyness like it's a badge of honor. But for one thing, most of us aren't as busy as we think we are, and secondly, often, we are filling our time with the wrong things. Things that don't really make an eternal difference. If we were to remove time spent on Netflix and social media, most of us would have many free hours left in the day. Time is a gift that God has given us to steward: He doesn't just want us to pass the time away, but use it to multiply our gifts (Matt. 14:14–30). What would happen if we spent less time lazing online and more time praying, serving and learning about the Lord?
Proverbs 11:25 promises, "He who refreshes others will himself be refreshed." We often think life is about refreshing ourselves. Taking care of us. After all, the world has told us if we don't look out for number one, no one will. That's the problem. We have placed ourselves in the number one spot instead of Jesus and others. It's like that kid in elementary school who would cut the drinking fountain line because he somehow convinced himself he was more thirsty than everyone else. So he put himself first and fought to refresh himself. But that's not how this works with God. He said to refresh others, and when we do that, He will guarantee your own personal refreshment. Try, everyday, to serve someone else. Put someone else first. Refresh others and you watch as God pours refreshment into your soul. I found that when I served others, depression started to slip off.
3. Put Your Hope Where It Belongs.
I know that for me, my bouts of depression have often been triggered by envy, jealousy and the general feeling that everyone was getting what they wanted except for me. It was the sinking feeling that I wasn't enough. There was a day during my early days of running a church when I was folded up under my desk like origami so that nobody could see me crying. Our church wasn't growing despite our best efforts, and I felt like everyone had it together except me. This is the problem that comes with comparing ourselves to others and valuing earthly accomplishments or assets too much: those temporary, shifting things will inevitably disappoint, and when the constant let downs become too much, we crumble. Frustration never stays put. It always slips into despair.
1 John 4:18 declares, "Perfect love drives out fear." If you're struggling with fear, you don't need to get more bold, you need to get more love. Or at least receive more of God's love. God's love comes in and drives out fear. His love doesn't politely ask fear to leave or pleasantly request it to go when it's convenient. No! God's love drives out, kicks out, pushes out, fear! Fear cannot stay where God's love resides. You want to know how fear and depression were broken off my life? I began to not only sing every song of God's love and look up every scripture about God's love. I let his love take root in my heart, define who I was, and determine what my entire life was about. For the first 25 years of my life, I was dominated by fear, but that spirit of fear has been broken. Just because fear has been delivered to your doorstep doesn't mean you have to receive it. It's time to return to sender. God didn't give you a spirit of fear, but power, love and a sound mind. (2 Tim. 1:7)
We must put our hope in God and his Word which never changes or fails. Our hope is not in this world but in eternity, and a perfect Savior who never leaves us nor forsakes us (Heb. 13:5).
Depression is no joke. It's not something we should ignore, take lightly or stigmatize. But it's equally important to remember that it does not have to be forever. Fear and depression do not have to be a life sentence. God sees us in the depression dips, and he cares. He wants to lift us up, but we have to let Him. Putting our identity, priorities and trust in the God who saves over the depression that dismantles is key to conquering.