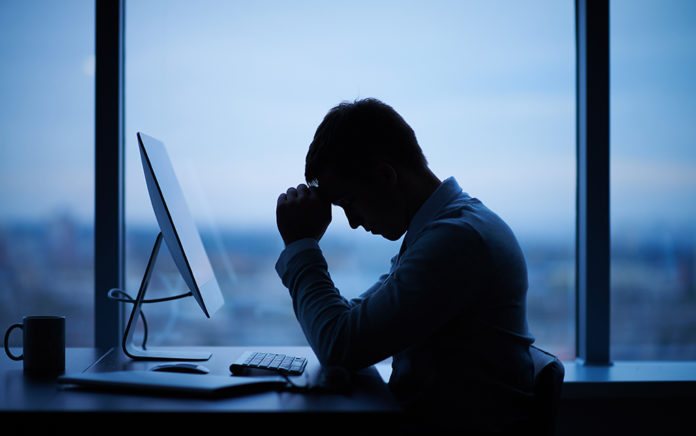 Don't miss God's instructions during a crisis.
As a leader, I am not sure I have ever had a week like I just had. If I am honest, maybe the last hour. Each passing second it seems is becoming even more challenging to lead the local church than ever before with the questions hurled at you and the doubts swirling around in your head: Do I close the church? Does the church stay open? What will happen to the finances? How do I balance the health and spiritual needs of my flock?
Last week God paused me in my spirit and gave me three steps to guide my heart during this process, and I think you may find it helpful.
1. Prayer and Pausing
God was asking me who do I trust. Myself or him? Humbled, I said, You, Lord, of course.
He said, Act like it.
In a crisis, sometimes we cry for direction and miss out on the instruction that God gives us in moments of prayer and pausing.
Prayer and pausing will allow the Holy Spirit to search you to clear your heart and mind, which will lead you to the choice that will enable you to lead well. You cannot lead well if you are not well yourself.
2. Reflect Then Redirect
With local, state and federal government regulations changing at a moment's notice, as a leader, you have to reflect on what it means. Reflect on how you will help lead your leadership team to accomplish the task in a way that springs forth hope and optimism amid gloom and doom.
Reflecting is much more than just hitting the pause button; it is about reviewing all sides and scenarios that you can instruct your team from a position of godly authority.
Once you have reflected, you will pivot to redirecting the resources and human resources to accomplish the new set of circumstances. Adapting to the conditions can be challenging, because some members may be living in fear of the unknown while others may be pushing back because their little kingdoms are being trampled. Regardless of the roadblock you face, maintain a presence of the godly character that is inside of you, and he will help you through.
3. Overcomer or Be Overwhelmed
In a crisis moment as a leader, you can be an overcomer of the obstacle, or be overwhelmed by uncertainty in the task ahead. Let me encourage you to follow Jesus' path. He prayed and fasted; he listened and acted.
You are an overcomer. God equipped you to take on this new challenge. You have been called for such a time as this to rise and lead well. Like leaders of old, you may not feel you have all the skill sets necessary to lead in a crisis, but God has given you the tools.
Do not be overwhelmed by criticism and negative voices in your ear. Push forward to lead as Christ has called you to do. Lead by example. Lead by partnering with other believers. Lead by adapting to the changing news and lead by God's grace.
You may not have been taught crisis management in seminary, but know the Great I Am is leading you if you are willing to trust and lean into him.