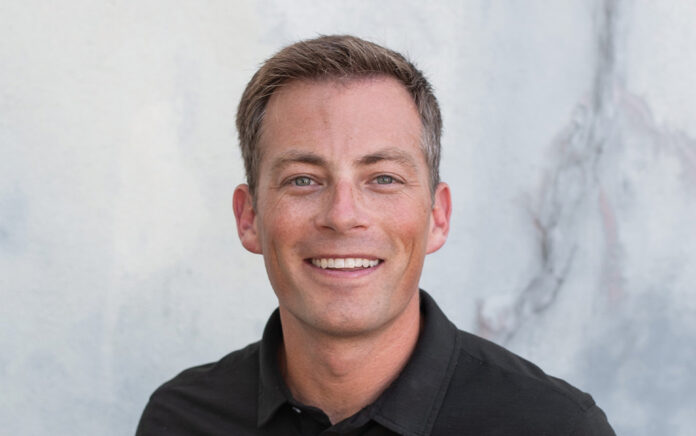 "Your job is to leverage your life for the greatest kingdom profit possible."
Josh Howerton is pastor of Lakepointe Church, a congregation of six locations centered in Dallas, Texas. In 2020 Lakepointe was No. 8 on the Outreach 100 Fastest-Growing Churches list and No. 11 on the Outreach 100 Largest-Participating Churches list.
Outreach editor-at-large Paul J. Pastor caught up with Howerton to discuss his ministry journey, leadership transition during the pandemic and how a personal crisis has led him to a new appreciation for his calling as a pastor.
Let's go back to the beginning. What experiences led you to pastoral ministry? 
I'm a third-generation pastor. My grandfather was a Baptist minister who served all over throughout his ministry—Missouri, Kentucky, Michigan—in smaller country churches. He was a faithful man. 
My father is also a pastor. He's actually recently joined our staff at Lakepointe. We're excited about it. A lot of people have a bad experience being a pastor's kid, but it was a tremendous experience for me. I loved it. I loved the church I grew up in. I was very well-loved and discipled there. My pastors were my personal heroes growing up. And all of that mattered to me.
What did your parents or pastors do right that set you up for such a positive experience as a young man?
Our church was a place of obvious joy and incredible acceptance. The staff loved each other deeply and genuinely enjoyed each other. I grew up watching my dad want to spend time with the pastors' families on our staff. There was joy, love, unity and honor that was different from the world around us. It felt like how it was supposed to be, as if church were this oasis in a desert of a world that was hostile and brutal and would tear you down and pick you apart. Church was a place of love. 
My parents modeled following Jesus in a very real way. Dad wasn't one dude at church and a different dude at home. He was generous and sincere in his faith. I saw a real, authentic relationship with Jesus.
Did you always expect you would enter ministry? 
No. Even though church was positive, I didn't give my life to Christ until I was 16. I was an unsaved, very religious person with a lot of normal '90s teenage struggles, all covered up with this religious veneer. I realized this deep need for Jesus when I was 16. I had a very powerful, very real salvation experience then. Shortly thereafter, my youth pastor said, "Hey man, I see something in you. The people around you look to you for spiritual leadership, and there's a grace on you for that." He handed me a copy of Lectures to My Students by Charles Spurgeon. I read it and loved it. And so God started stirring this thing in me until I thought, OK, maybe this is what God wants me to do with my life.
When I first told my parents, they tried to dissuade me. They were like, "If there's anything else you can do with your life, Josh, do that. Ministry can be hard." My dad's experience in ministry was great, but my grandfather's experience was very painful most of the time. And they gently tried to redirect me. But I think it was a combination of the Spirit's work in my life, my experience in the church and then a calling that the Spirit placed on me [that confirmed my conviction].
Shortly thereafter, my youth pastor invited me to preach for the first time. "Talk for about 15 minutes—and talk about Jesus." I can do that, I thought. It went OK. And here I am.
Connect the dots between that call and your first foray into full-time ministry.
I went from that sense of calling in high school to Union University for a biblical studies degree. I went on a blind date during that time with Jana, the lovely woman I would marry. Things moved quickly for us—we were engaged for four months, and then got married. We then moved to Kentucky to attend Southern Seminary. And all the while, starting when I was a student, my dad was planting a church called The Bridge in Nashville. I was in on some of those early sit-in-the-living-room-and-dream meetings, and watched him plant it. 
During college, I started doing some camp speaking, and I would preach at The Bridge every now and then. Soon I was a youth pastor at First Baptist Church in Mount Washington, Kentucky. That was an awesome experience. I didn't feel I was very good at youth ministry, but it was a good church. 
And from there, I joined The Bridge.
You were at The Bridge for about 10 years. Tell me a little about that experience.
It was not without difficult moments, but it was amazing. We served there for 10 years. We started with 100 people in a school, and when we were done, we were about 3,200 people across two campuses. Along the way, I got to build it with some of my best friends. We were three dudes in our 20s figuring out something together. There are downsides to that, but there are upsides too. We did three relocations or building projects. We grew to a 35-member team. It was fun.
When Dad stepped aside as pastor, he did not hire me as the new senior pastor. He recused himself from the hiring process, and the elders deliberated, eventually calling me as their pastor. My father was a member of The Bridge for many years while I was there, but was not on staff.  
That brings us to Lakepointe. It must have been a major decision for you to leave a thriving church into which you'd invested so much. 
It was the most painful decision I have ever made. We planned to retire at The Bridge. We knew we would retire there—or thought we did. We had a deep sense of calling.
When The Bridge began to grow precipitously, I connected with Leadership Network for one of their senior pastor cohorts. I wanted some mentor pastors who could help me grow and guide the church in a healthy way. Steve Stroope was one of those mentor pastors, and we connected during the couple years I was in the cohort. After the cohort concluded, I got a phone call from Steve. "Hey Josh," he said. "I see something unique in you and your ministry. Would you be OK with me coaching you for free?" Of course I said yes. 
What I did not know was that Steve was five years in to the Lakepointe elders' strategic plan to find his successor. In Steve's mind, that "yes" was the beginning of a two-year-long interview process. We developed a relationship. And Steve became not only a leadership coach and mentor for me, but like a spiritual father. 
Then sometime in 2018, I was driving home from an elders' meeting and my phone rang. Steve, of course. Just before this, a fairly large church of some significance had reached out to see if I'd be open to a conversation about leading them. We had turned them down. At that time, Jana and I were settled. Ministry meant The Bridge. 
But here was Steve. He was straightforward. The conversation only lasted about 60 seconds. "Josh," he said, "I am calling to see if you would consider having a conversation about becoming my successor at Lakepointe."
I immediately said, "Jana and I have prayed through this, and it is not for us. We feel called to The Bridge." At that point, Steve did a little conversational judo. "Well Josh, I respect that. But based on our relationship and mutual respect for one another, I forbid you to say no until you at least come to Lakepointe and see our church planting network." What could I say? I loved the man. I said, "OK, I'd like to do that, but you need to know that I don't think this is for us." But we still went. 
Lakepointe had started a church planting initiative called Strategic Launch Network that exclusively plants churches in secular, urban centers in America. To date, Lakepointe has planted nearly 50 such churches with an average size over 600. I think it's the best-kept church planting secret in the United States.
Steve knew I was passionate for church planting, especially in urban centers. And so I came and saw it, and something began to stir in me. The Lord started to be like, Man, your job is to leverage your life for the greatest kingdom profit possible. At least consider this.
At that point, Jana and I started—I don't know another way to say it—having some unusual supernatural experiences with the Holy Spirit. That's not our background. But we did. We started having what were obviously supernatural things happen to us that all seemed to point in the same direction.
There were about five main ones, but I'll just give one example. At the time, we were in the middle of our adoption process for our third child, a boy. Our other two kids are adopted too, and partly as a result of that, they don't naturally love change. We had decided we would not discuss the invitation from Lakepointe around our kids at all. But one morning when we were in the middle of this process and the Spirit had already done two or three things to supernaturally lead us, our oldest daughter came downstairs. The first thing out of her mouth was, "Is Daddy going to go be a pastor in Texas?" Jana and I were taken aback. We stalled, "Why would you ask that?" 
"Last night I had a dream that was real," she replied. I don't know why she said it exactly that way, but that's how she said it. "We moved to Texas for Daddy to be a pastor. That's why we haven't gotten our child yet. Because he's there, not here."
Jana and I thought it was amazing, but maybe she just had overheard something we were talking about while she was asleep. But then two days later, we get a call from an adoption agency. "Hey, we have a child waiting for parents, and we'd like you to consider adopting him." We asked where he was from, and of course, the answer was "Dallas, Texas." Ridiculous.
Finally, we ended up making our decision. We accepted Lakepointe's invitation. Leaving The Bridge, in some ways, felt like grieving a child. The grief of leaving our beloved congregation did some damage in me. I didn't realize how deep it was at the time. It was the right decision, but it was also a very deep wound, with real pain and a very long grieving process.
As it turned out, we moved to Lakepointe in February 2019. I was co-pastor with Steve for one year. Then I became the senior pastor in February 2020.
Right before the world changed.
Then COVID-19 shut everything down.
What was it like to transition in the midst of crisis? 
It was nerve-wracking. Lakepointe at that time was about 13,000 people. A 40-year-old church that had had one pastor. Typically such transition stories do not go well. My big fear was the little mythology of "the sacrificed pastor" that has sprung up around such transitions. There's usually a successor who comes after a longtime pastor who makes it for 18 months to two years, then gets fired or released. I walked into my new role secretly terrified about that, but trying to trust the leadership of the Spirit.
Then in the middle of that fear, COVID-19 hit. We were thrown right into the middle of it. 
I don't envy you. What set you up to make it?
Steve and I had an extremely strong relationship. We met daily during that one-year co-pastor season. He is a strong leader, but I tell you, that guy has zero ego. He spent that year gradually handing me the reins until I had begun leading the church and staff even while maintaining a co-pastor title. So I was familiar with the inner workings of the team and the organization
We had finished restructuring the staff, which was very significant. But as is the case with most leaders, the team had still been reverse engineered from Steve's passions and skill sets. We had undertaken a six- to seven-month process of restructuring the staff to reverse engineer it a bit more from my personality and gift set. So the team was in place to be able to do that before the stress of the pandemic hit.
Steve and I reflect now that neither of us alone could have made it through COVID-19 as successfully as we did together. 
Because what got to happen is, everything went digital and overnight everybody's worst nightmare became true—we all became something like televangelists. Everything became about digital and social media. Well, that's not Steve's world. But it is a little bit of mine. But the crisis also demanded reorganizing our financial resources and leveraging the relational capital of the church. Well, Steve's got 40 years of statesman leadership and relational equity built up. Using that while simultaneously getting to leverage my digital church online significantly helped us respond to the challenges. We were able to seize unique opportunities because of that unique partnership.
In Part 2 of our interview Josh Howerton talks candidly about his struggle with serious anxiety, how Lakepointe has been able to bless its community during the pandemic, and how the church is championing church planting through its Strategic Launch Network.