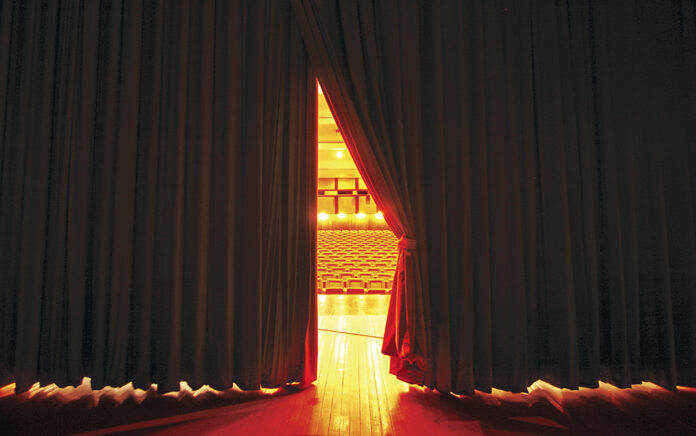 A Successful Ministry Life Is About the Backstage
When Jimmy Dodd and Renaut van der Riet met for the first time, they realized they shared a passion for ministry, for pastors and for the health and future of the church. Dodd is a former pastor and the founder and CEO of PastorServe, a Kansas-based coaching, crisis support and consulting organization for pastors. Van der Riet is lead pastor of Mosaic Church in Winter Garden, Florida.
They especially shared a common burden for the devastating landscape of ministry leadership: the frustration and burnout that arise from personal limitations, lack of relational intimacy and inability to effectively resolve conflict, among other stumbling blocks. They realized the competencies Dodd and his team had developed, and that van der Riet had independently parlayed into course material to teach his own team, could help bridge some of those knowledge gaps.
Their book What Great Ministry Leaders Get Right: Six Core Competencies You Need to Succeed in Your Calling (Moody) is a deep dive into the PastorServe 24 Pastoral Competencies, organized under six core competencies. Here, Dodd and van der Riet share what church leaders need to know about successfully navigating the real-world challenges of ministry life.
The heart behind your partnership is to help pastors avoid some of the tragedy that can arise from an unhealthy ministry life. Tell us about that.
Renaut van der Riet: We want to save pastors, ministry leaders and their families from the devastation of ministry burnout. I think the expectations on the ministry leader are so heavy—the expectations we put on ourselves, the expectations the congregation puts on us, the expectations our kids and family put on us. And ministry is an unending work. I had had enough lunches and dinners with people who grew up in pastoral homes and are now saying, "I'm just now starting to like the church again, and I'm 48." What does that mean?
Those expectations first affect pastors' own souls. That soul erosion affects their families next, and then if it's long-term, eventually it affects their congregation, then the ministry and then the whole gospel. You see the Ravi Zacharias stories and wonder, How did this happen? Well, it happened over 20 years. It didn't happen over two.
Jimmy Dodd: Every day I get to peek behind the curtain of lots of pastors around the country. I get to work with different churches, and what I see is devastation. A pastor has a frontstage and a backstage, just like every ministry leader. We've made a massive mistake in that we make assumptions about the backstage based upon the frontstage. That has led to devastating consequences. Pastors need places to go and really do some honest assessments of their life, their marriage, their parenting and everything else. It's got to be about the backstage. These things are not commonly taught in Bible schools or seminaries, and all of a sudden you have a church and these issues, and you think, I don't know what to do. Pastors need to dig deeply into their own backstage.
It's the difference between doing ministry well and doing ministry life well. A church leader can be great at one but struggle at the other.
van der Riet: I think the irony of pastoral ministry is that the more demanding the frontstage becomes, the greater the expectation becomes. And that's not necessarily equated to size and success as we see it. I mean, the expectations on the shoulders of a lot of small church pastors are honestly just as heavy. It's still their frontstage. The funny thing is, I can control my frontstage pretty darn well. Our backstage is actually the complicated, messy one. I can't control how my wife or kids are feeling about me.
What ends up happening is, when the backstage is messier and more complex, we don't want to bring that to the table. Pastors feel like they can't say this stuff, because their marriages are supposed to be perfect, and their parenting is supposed to be awesome. What happens over time is that the backstage becomes more of the fear. If they find out, then I'm dead in the water. The trouble is, because you're not vulnerable up front, it becomes worse and worse. When your frontstage becomes a wall protecting your backstage from the world, that's when the devastation begins.
If my focal point is, I want you to follow me as I follow Christ, then I need to bring my whole life to the table constantly. Now, this means you're going to get a peek into the daily messiness of my life. But the more I'm able to do that with my friendships, my relationships, my intimacies and my vulnerabilities, the safer I am. My safest place is actually light. Bring the light to the backstage, and then there's nothing for you to find anymore. We want to give the language to say, It's OK to tell people. It really is. Go tell them before you have an affair, because that's the inevitable other end.
You say that an intense accountability structure is necessary. What does that look like?
Dodd: It's about relational intimacy. You've got to have intimate friendships, which means pastors need to have at least two same-sex friends who know everything about them. They know your sexual history, your finances, everything. Because the thing that crushes pastors is carrying secrets. It's amazing how much the weight of a secret is released if you tell just one person.
van der Riet: I think the idea is that the people who know you best are also around you a bunch. Some guys are like, I have a friend in Wisconsin, and when I struggle with something, I call him and he affirms me. No, that's not what we're talking about here. We're talking about someone who is going to hear you out and sit with you and weep with you over that dumb financial decision you made or that little secret you kept from your wife or whatever. There's the old thinking that says don't have your best friends in the church; that thinking comes from the idea that you're first a pastor and secondarily human. No, no, no. First, I'm just a saint, a regular Christian trying to follow Jesus, and secondarily a leader. So I should have my closest relationships right around me.
What's your advice for keeping that ego in check?
van der Riet: When we take our cues from people who don't know us, and we start to actually believe the press of those who don't know us, we are walking down a very dangerous road. I think there are those who have such a large platform that they have isolated themselves, which is a massive pastoral issue. They don't have anybody who can truly speak into their life. It goes back to relational intimacy. If you don't have that, you're in big trouble.
And there are some pastors who get such a large ego that there's nobody who can call them out, because if they do, they're going to be fired. I've worked with a lot of pastors who have huge staffs and tons of interaction, yet they're still completely isolated because there's no real, deep relationship. This is not healthy.
Dodd: Our context is often in the larger church setting, because the idol is more obvious there. You become famous, everybody loves you, you write books, it's awesome and then you crash and burn. Most of the crash and burns we see are at that level, because that's who the newspaper article is worth writing about. Nobody is writing about Joe in Kansas who had a church of 100 when he had an affair. So we think this is only a problem in the big church environment, but it's not.
In a small church environment, the idol is those congregants who see you as their savior. Every time they have a problem, you are the one who can save them, so you begin to believe the hype. Your family never sees you for dinner anymore because there's always a crisis. In the big church setting, the idol is fame. It's this false sense of love. But in a small church it's the same thing. Whether there are three people in your congregation or a million is irrelevant. It's the belief that you and you alone are the great savior. Once that belief establishes, then that becomes your idol.
The fact is, none of us is that important. But all of us have the privilege to participate in God's redemptive story, not because we matter, but because he made us matter. And so that makes me no different than Jimmy, no different than you or no different than any of my congregants. Reminding ourselves of that takes a lot of work.