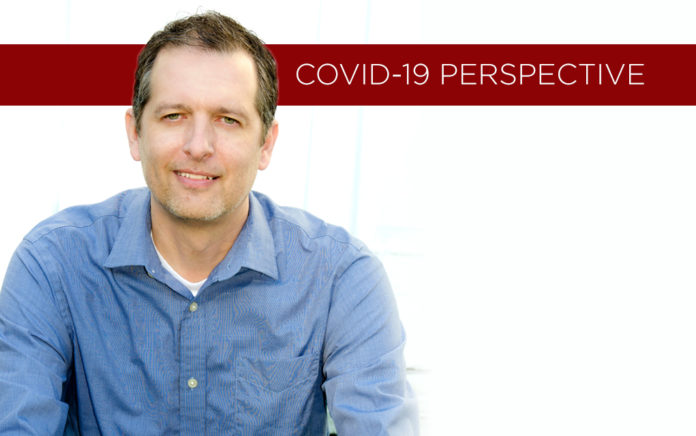 Tony Morgan: Don't go back to normal when the crisis lifts.
COVID-19 PERSPECTIVE: Tony Morgan
The Unstuck Group
Former Chicago mayor Rahm Emanuel once said, "You never let a serious crisis go to waste. And what I mean by that, is it's an opportunity to do things you think you could not do before." I don't necessarily agree with Emanuel about much, but he's spot-on with that statement. My prayer over the last few months has been that our churches would under no circumstances get back to "normal" when the crisis has abated.
I see three longer-term opportunities for churches as we navigate the ways this crisis has changed our culture permanently.
First, simplify your ministry strategy.
You've already begun out of necessity, but what would it look like to continue with intentionality? Complexity leads to getting stuck. Move from being a church of "programs" to a church that helps people walk down an intentional discipleship path. If you were offering multiple styles of worship, leverage this opportunity to unify around one for good.
Second, right-size your staff and empower volunteers.
Target no more than 45% to 55% of your budget to be allocated for staff. We've found in our data that declining churches have more staff than growing churches—35% more. Does more ministry complexity lead to more staff, or does more staff lead to more ministry complexity? We think it's the latter.
Third, become a church for the next generation.
Become a multigenerational church reaching the next generation for Jesus. Having had to move so much of your ministry strategy online was a leap forward in the right direction. Don't waste it. If you can't realistically make that shift on your own, consider merging with a church that's already doing it.
Leaders look for opportunities in the midst of trials. I have sensed God doing something incredible that we're just starting to see. I believe the church can redeem this cultural moment for good—and we're only at the beginning.
Read more COVID-19 Perspectives from pastors and church leaders.