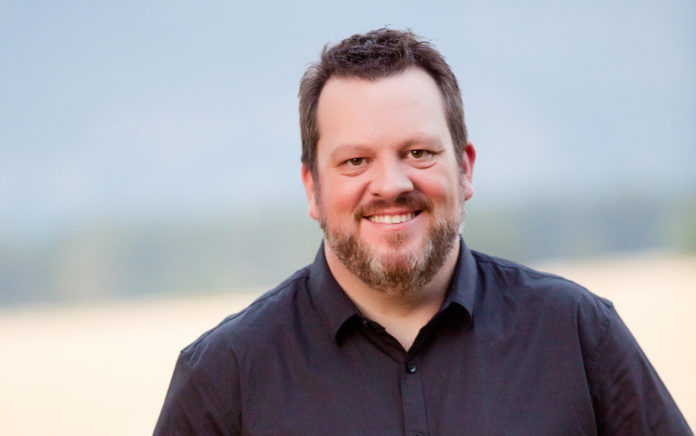 "When church people hold on with closed fists to preferences and style, they cannot receive all that God is wanting to do."
We asked pastors of some of the nation's largest churches to share their thoughts on church growth, discipleship, outreach and faithful ministry.
Kevin Geer, Lead Pastor
Canvas Church
Kalispell, Montana
Several factors have contributed to the growth of our church, but one key would be consistent gatherings. We work very hard to make every weekend as consistent as possible. We believe the more consistent we are from week to week, the more open our people are to invite their friends. They know what to expect and can invite a friend on any weekend. They know and trust the experience. For Canvas this requires out of 52 weekends we never have an off weekend. The worship has to be heartfelt and engaging, the speaking needs to be relevant, practical and biblical. The kids ministry is safe, fun and Jesus focused. Anytime we create a hard cringe moment in the gathering that is not typically Canvas, it will take five weeks of consistency before people begin to invite friends.
We often say we run out of words to describe all that God is doing to draw people to Canvas. One story that captures this is a hairstylist who was talking to her husband one morning about maybe trying church out. That day at work six appointments in a row invited her Canvas Church. She and her husband came the following weekend and both gave their lives to Jesus. Another couple awoke on a Sunday morning and decided to try church for the first time in their marriage. In a short four weeks after coming to Canvas, they and six of their extended family gave their lives to Jesus. The simple truth is that when Canvas is faithful to communicate the good news of Jesus, he will draw people to hear it.
The No. 1 spiritual principle I continue to learn is to hold onto everything loosely. When church people hold on with closed fists to preferences and style, they cannot receive all that God is wanting to do. This first happened in Kalispell when the church transitioned from a choir, orchestra and annual Christmas musical to a focus on consistent, simple weekend gatherings. While there was a good group that was not happy with the changes, a majority of the core of the church held open hands to follow where God was leading, and unchurched people started walking through the doors on a weekly basis.
One truth I would like to have known before starting ministry is the complexity of people's lives and the importance of long-term counseling required for some to reach the point of healing. I would have nurtured relationships with professional counselors much earlier in my ministry years. They are a gift to many in the church.
In a fast-growing church I have realized the pressure to keep growing and learning at even a faster rate. The role I did as pastor when I first started is much different than the one I do now, but my position has not changed. To keep healthy and growing, I have people that I trust to speak into my life. I have a few pastors on my staff that I ask a few times a year to point out what are blind spots in my leadership. That can be hard to hear and easy to justify away, but every time I have listened and made changes, I have seen the fruit from it. I also do a yearly retreat with three pastors from different churches for a week to just talk life, family, ministry and football.
This is not the first time the message of Jesus has gone through a polarized and divisive culture. The message of Jesus seems to thrive in these times because nothing can bring life change and hope like Jesus. He is the hope of the world. He became incarnate and walked among us. We must not hide behind our church walls or political agendas but instead be part of the communities we are placed in. Canvas' greatest resource to our community is our people. One way for our church to be incarnate is to engage current community programs and help them succeed. The church is at its best when the buildings we occupy are empty. The reason we gather is to be encouraged, developed and discipled so we can scatter to be incarnate in our communities letting our light shine so that they may see God.
Read more candid conversations with Outreach 100 pastors »
Twitter: @LifeNGeer
Website: Canvas.church
Founded: 1929
Denomination: Assemblies of God
Locations: 3
A 2019 OUTREACH 100 CHURCH
Attendance: 3,815
Fastest-Growing: 24