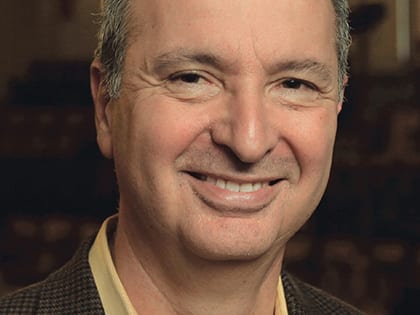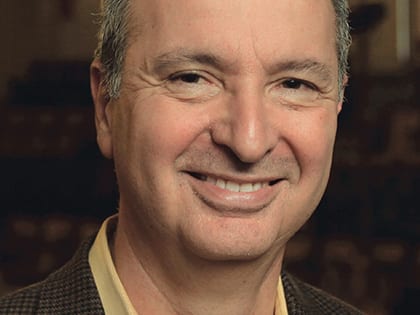 Pete Scazzero discusses Emotionally Healthy Discipleship and the danger of separating love of God and people.
Peter Scazzero hasn't always been in touch with his emotions. For most of his life, he was a doer, but that didn't include doing feelings. That all changed in 1996, when he and his wife, Geri, realized that what they'd been doing wasn't working. He started exploring the emotional side of his relationship with Jesus—and with others. That led Geri and him to begin a journey into the emotional side of spirituality, leadership and relationships that's spanned 22 years.
And now the founders of New Life Fellowship Church in Queens, New York, and of the ministry Emotionally Healthy Spirituality, have taken their work to the next level. Last November, in partnership with Zondervan, they released a course they've named Emotionally Healthy Discipleship. They took their previous research and work on the emotional side of loving God and the emotional side of loving people, and packaged it into a single, centralized discipleship program that equips churches to create a long-term culture of discipleship that deeply changes lives.
Here, Scazzero talks about the need for such a tool and discusses the larger state of discipleship in the Western evangelical church.
What, about the standard way of discipleship, isn't working?
Jesus focused on the 12. He was very committed to discipleship. He wasn't just preaching to a crowd, and his strategy needs to be our strategy. It's not just producing tremendous Sunday events and programming. Big events are great, and large [attendance] Sundays are fine, but the command of Jesus, the call, is to make disciples who make disciples. And those aren't the kinds of things we measure very often in churches.
Discipleship, as it's currently done in evangelical churches, does not disciple people deeply. It's superficial. The big focus is connecting people in small groups, getting them giving and getting them serving. We assume that's enough. I believe in small groups—and we need community—but it's just not enough. It's not the kind of discipleship that's going to change people long term.
You've done a lot of work in the area of emotionally healthy spirituality and emotionally healthy leadership. How is Emotionally Healthy Discipleship different from what you've done before?
Geri and I have been in the space of discipleship, formation and leadership development for 22 years. But we realized that unless you make disciples who are deeply changed by Jesus, you really can't do leadership development well. And if you don't do leadership development well, you're not going to do mission well. So it all came back to discipleship.
I was expecting leaders to implement, for example, the high-level application of discipleship that you find in my book The Emotionally Healthy Leader, applying healthy culture and team building to their organizations. Then I found that there were large gaps in these leaders' own discipleship. We realized that we needed to bring everything together.
We took what we'd done and pulled it out of the small group space, where we had it previously, because the quality of small group discipleship depended on the quality of small group leaders, and there's such an unevenness in churches. People weren't being transformed deeply, and it wasn't transforming the church like we originally intended. About four or five years ago we began shifting everything to what finally culminated in Emotionally Healthy Discipleship. We're putting a framework around it to actually train people to implement it in the church. It's very powerful, and it goes right to the heart.
What does Emotionally Healthy Discipleship look like?
Emotionally Healthy Discipleship is what we call the course, but there are really two parts. The first is the Emotionally Healthy Spirituality course, which is based on the book Emotionally Healthy Spirituality. There's a daily office book and a workbook, too. The whole focus is growing in your love for God. It brings in elements that aren't talked about very often in discipleship. For example, know yourself that you may know God. It introduces you to things like grief and loss, and how God meets us in them. Going back to go forward. How our family of origin going back three or four generations impacts us.
The second course is Emotionally Healthy Relationships. That's about being a disciple by loving people. How do I actually "be like Jesus" practically and apply Scripture to my relationships, family, home, work? We developed eight practical relationship skills so people could implement the theology. We're discipling people in relationships, and that's something that's rarely ever done in churches. We talk about things like fighting clean with somebody; doing differences and conflict in a new family of Jesus; speaking clearly, respectfully and honestly and what we call "listening incarnationally."
What's the value of teaching both aspects together?
Think of the Pharisees and Jesus: One of the biggest conflicts with the Pharisees is that they're into loving God, but they stink at loving people. They're not merciful. They're always criticizing Jesus and grumbling, and Jesus is saying, "No, you can't separate loving God and loving people." The Pharisees separated them. When we started this journey, Geri and I found that we had separated them in our own lives. The whole focus of discipleship was to love God and get people into Scripture and prayer, which are important. But we've also got to disciple people in mercy, in being approachable, soft, non-reactive, non-defensive.
They say Jesus lives in your heart, but Grandpa lives in your bones, so we're going to do relationships the way our families did: how your family did intimacy, connecting, bonding; how your family dealt with conflict and feelings, with listening and speaking. But when you come to Christ, you're in a new family of Jesus, so as pastors and leaders, our job is to disciple people. We do relationships differently, too, in the new family of Jesus. We don't separate loving God and loving people. In fact, if you want another level of your maturity, look at the level of love you have for your enemies. That's where your Christianity is really getting worked out.
In Part 2 of the interview, Peter Scazzero relates his personal discipleship journey, how the church came to view discipleship as it does and some of the less taught, but equally important, areas of discipleship he encourages leaders to embrace.
Order 'Emotionally Healthy Discipleship Course Leader's Kit' from Amazon.com »
Tell me more about 'Emotionally Healthy Discipleship Course Leader' s Kit' »
Read an excerpt from 'Emotionally Healthy Spirituality' »
Read more at OutreachMagazine.com/Peter-Scazzero.
Pete Scazzero is the founder of New Life Fellowship Church in Queens, New York, and the author of two best-selling books: Emotionally Healthy Spirituality and The Emotionally Healthy Church, as well as the Emotionally Healthy Discipleship curriculum.