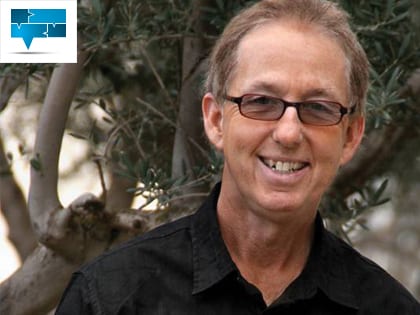 Ron Vietti: "People desire transparency and honesty about real life issues more than they desire deep theological enlightenment."
In our Experience Speaks series, Outreach 100 pastors share what they've learned about themselves, the church and the definition of success.
Ron Vietti
Valley Bible Fellowship in Bakersfield, California
ON THE CHURCH
I have learned that people desire transparency and honesty about real life issues more than they desire deep theological enlightenment. Although church doctrine is a necessity to teach, it must be couched in something that addresses practical daily living. People come to church seeking answers to problems. The Word of God can lead them down a road where they can find those answers. Church doctrine is a basis for some of those answers, but we can also lose the interest of the average parishioner if we don't make the message applicable to their life in the context of spelling out those truths.
ON MYSELF
I have learned that I wasn't as smart as I thought I was when I was younger. Many of the things I thought I knew don't resonate with me today. I never realized the role that progressive knowledge would play in my life. I wish I would have been a little less dogmatic in my earlier days and stuck to what little I did know, instead of trying to fix the world with my narrow-minded dogmatism. I do know some things today. The Bible is God's truth; but years of experience have forced me to reconsider some other things I thought I knew. Life is a great teacher. I feel very humbled and grateful that my ignorance in my earlier years did not disqualify me from having a following today.
ON SUCCESS
Success to me is having assurance that when I stand before God, I can say that I did pretty close to the best I could do with what I was given. Who I turn out to be is way more important than what I do. I really do believe that. I have done too many funerals to think otherwise. Am I a person of good character, a good husband, father and grandfather? I hope to leave some kind of mark on society that shows that I was here. I am not so sure that anything else matters because I am convinced that God views success so much differently than we do. I would like to think that numbers equal success, but then again, many flaky people have produced numbers.
BEST ADVICE I EVER RECEIVED
In my earlier days I tried to be just like Chuck Smith and Charles Swindoll and other great men who had gone before me. One day, a mentor told me that I would be better off being me. God wanted me to be me. That lifted a heavy burden off of me and freed me to become the person I am today. It took that simple statement to change my life.

VALLEY BIBLE FELLOWSIP
Bakersfield, California
Lead Pastor: Ron Vietti
Twitter: @RonVietti
Website: changeourcity.com
Founded: 1975
Affiliation: Nondenominational
Locations: 7
A 2015 OUTREACH 100 CHURCH
Attendance: 11,625
Growth in 2014: +699 (6%)
Fastest-Growing: 88
Largest: 30