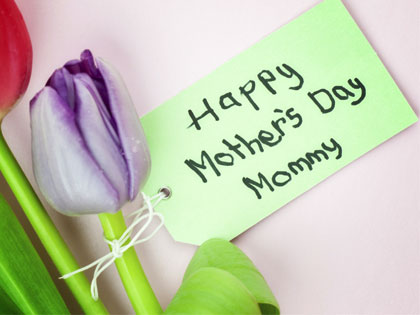 12 idea-starters to reach women on this special holiday
While roses and teas are synonymous with Mother's Day, this year think of the holiday as an opportunity to reach an overworked and stressed out single or disadvantaged mom, a grieving family, or moms who just need to feel appreciated. We've borrowed from churches and come up with some ideas for showing the love of Jesus to moms and other women in your community.
Single and Disadvantaged Moms
Car care. Provide mechanic services to single and disadvantaged women in your church and neighborhood. Offer free oil changes and service checkups.
Teen care packages. Partner with a local crisis pregnancy center and provide care packages to teen moms. Include nursing and newborn necessities, as well as a rose and Mother's Day card.
Mom's Day store. Adopt a low-income neighborhood and set up a free store in the area where kids can shop for Mother's Day gifts. Host a Mother's Day luncheon where children give the gifts to their moms.
Pampered lunch. Honor single mothers with gift baskets and a lunch for them and their children. Offer crafts and bounce houses to entertain the kids.
Mommy makeovers. Ask stylists and manicurists in your church and community to volunteer their services for a free day of pampering for single and disadvantaged moms. Provide child care.
Hurting Moms and Their Families
Service of Hope. Partner with a local hospital to provide a Service of Hope on the Friday night of Mother's Day weekend for women and families who have lost children. Offer worship, a message of hope through grief, and a time of response where attendees can light a candle of remembrance.
Refugee families. Locate nearby refugees through the International Rescue Committee and provide gift baskets to mothers of local refugee families. Include gift certificates, housewares, groceries, a Bible and information on church services and ministries.
Celebrating all women. Instead of focusing on mothers, shift the focus to all women and offer flowers to each one with a thank you for all that women do for the people in their lives. For many women and even men who've divorced or lost a spouse, Mother's Day can be extremely difficult. Encourage everyone to remember the contributions women—mothers or not—have made in their lives.
Moms in the Community
Park roses. Purchase long-stemmed pink roses or carnations and pass out flowers to moms at a local park. Attach a connection card.
Mom's day out. Choose a day before Mother's Day weekend and provide free child care for a few hours to give tired moms a little free time. Be sure to alert local moms groups.
Day care outreach. Contact a local day care center (or your church's day care ministry), and send home a special gift or card of appreciation for each mom. Include your church's website, address and service times.